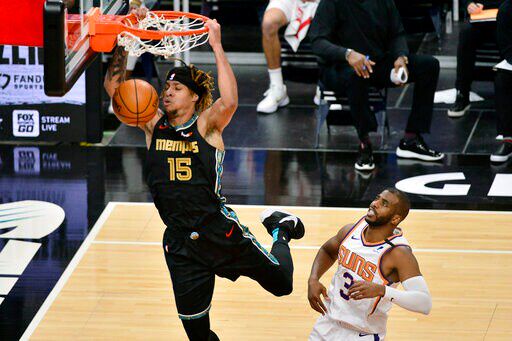 Wizards Return To Court, Grizzlies See 6th Game Postponed
25th January 2021 06:27 am
News18

The Washington Wizards are finally back. The Memphis Grizzlies arent ready yet.
Washington played at San Antonio on Sunday night, the Wizards first game in 13 days after seeing six players test positive for COVID-19 and three others having to miss several days following contact tracing.
The Grizzlies wont play until at least Saturday, after the NBA called off yet another game — the 20th since Jan. 10 and the 21st postponement this season.
Memphis was scheduled to play Sunday and Monday at home against Sacramento. Those were called off late last week and now, the Grizzlies home game against Chicago that was scheduled for Wednesday is off as well.