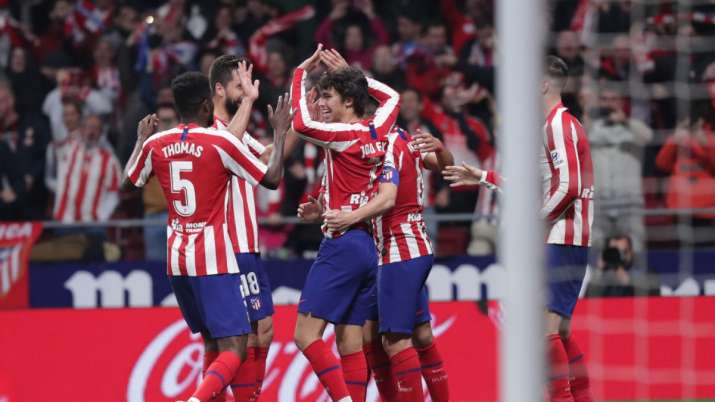 La Liga: Atletico Madrid cut player salaries by 70 per cent amid coronavirus crisis
03rd April 2020 08:44 am
India TV

Image Source : GETTY IMAGES
The Atletico Madrid players have agreed to a 70 per cent pay-cut amid the COVID-19 pandemic.
Atlético Madrid says it has reached an agreement with its players and coaching staff to reduce their salaries by 70% while competitions are stopped during the coronavirus pandemic.
Atlético announced the agreement on Thursday and said it is temporarily suspending the jobs of club employees.
Atlético had previously said it would need to take such a drastic step but had yet to reveal the details.