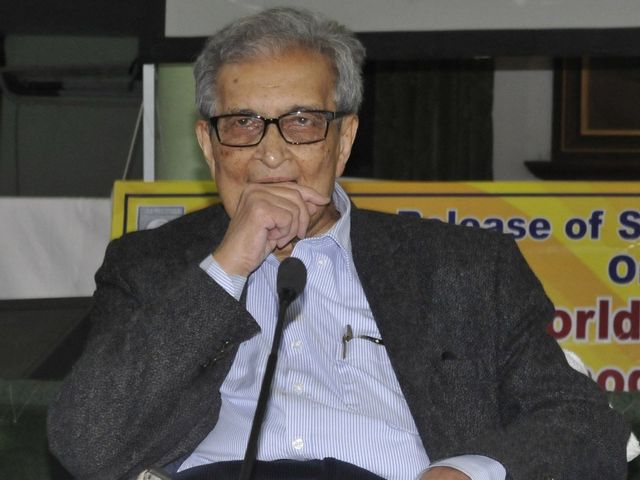 West Bengal shouldn't choose powers with defective record of social justice, economic policies: Amartya Sen
19th April 2021 05:38 pm
TimesNowNews

Kolkata: Bengal should not be a party to the "national degeneration" by choosing to be governed by central leaders instead of the local ones as that would strengthen the concentration of power in the hands of those whose record on economic policy and social justice are "seriously defective", Nobel laureate Amartya Sen said.
Lauding the Mamata Banerjee government for its welfare programmes, especially the ones meant for girls, the beneficial expansion of rural infrastructure and assurance of food security, the renowned economist, however, stressed that corruption issues in the state have to be addressed.
In an interview with PTI, Sen rued the fact that identity politics has reared its ugly head in Bengal's political landscape and blamed the flag-bearers of Hindutva for sharpening the communal divisions something that Bengali luminaries -- from Rabindranath Tagore to Netaji Subhas Chandra Bose -- had "worked hard to replace with a peaceful understanding".