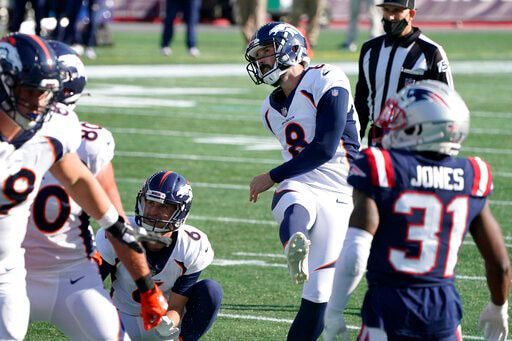 McMoney McManus: Broncos Kicker Nice Safety Net For Offense
21st October 2020 03:21 am
News18

ENGLEWOOD, Colo.: Brandon McManus and his powerful right leg were benched for the New England game — in quite a few fantasy football leagues, anyway.
The Denver Broncos kicker took notice, too.
McManus couldnt resist a playful jab on Twitter after his franchise-best, six field-goal performance against the Patriots: 95.5% of fantasy didnt play me. Shout out to the 4.5% who ride or die with me.
From about midfield in, the Broncos (2-3) certainly have total confidence in McMoney' McManus, which he was jokingly called after recently inking a new deal. The reliable McManus has become a safety net for an injury-riddled offense thats trying to get on track with QB Drew Lock back at the helm.
He definitely allows us to take a deep breath, said Lock, who returned from a sprained right shoulder in the 18-12 win over the Patriots on Sunday.