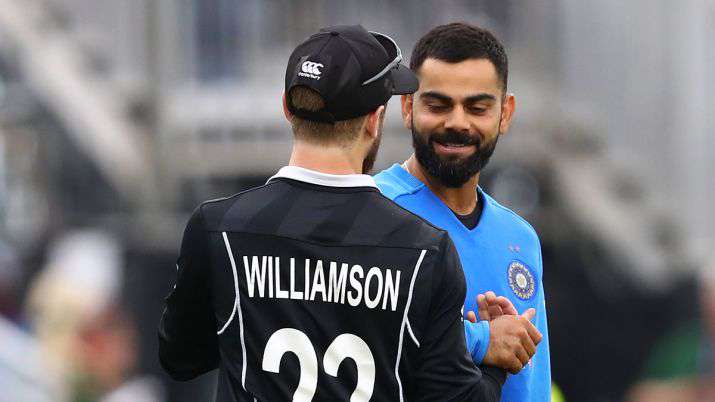 Virat Kohli's tenacious and competitive attitude is inspiring: Kane Williamson
20th February 2020 11:20 am
India TV

Image Source : GETTY IMAGES
Virat Kohli's tenacious and competitive attitude is inspiring: Kane Williamson
Chalk and cheese they might be when it comes to their on-field personas but that has not come in the way of Virat Kohli and Kane Williamson forming a mutual admiration club.
The fierce Kohli and the mostly calm Williamson admire and respect each other as cricketers and more importantly as human beings.
"If we had to share no.1 spot, it would be New Zealand," skipper Kohli said during a dinner hosted by the Indian High Commissioner on Wednesday.