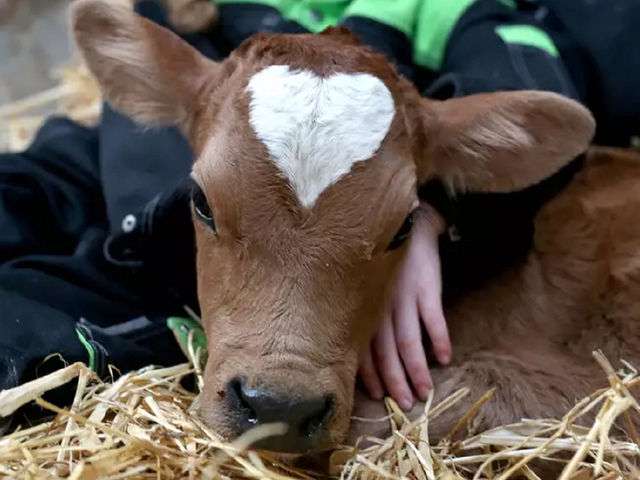 Calf born on Valentine's Day has a perfect heart-shaped patch on its forehead
17th February 2020 11:26 am
TimesNowNews

Owners of a farm in Ireland experienced something extraordinary on Valentine's Day this year. The latest addition to their livestock was undoubtedly adorable but it came with a sign that is the universal symbol for love.
A calf born at the farm on the morning of February 14 had a perfect heart-shaped mark on her forehead. The female jersey calf, born at Parkshaw Farm in County Antrim, was fittingly named 'Be My Valentine'.
James McAuley, farmer and owner of the farm, was pleasantly surprised with the calf's distinctive mark on the forehead.
"I've seen ones kind of like it but it's just the date, being Valentine's Day.