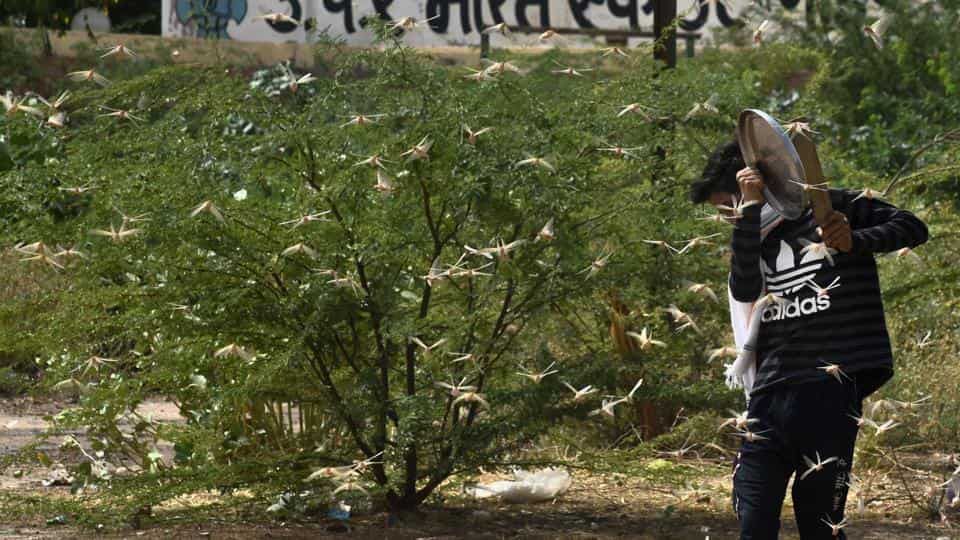 Rainfall favourable for breeding of locusts, but may slow march
02nd June 2020 04:55 am
Hindustan Times

Good rainfall in Rajasthan, other parts of northwest India, and cyclone Nisarga forming over the Arabian Sea will create favourable conditions for the breeding of crop-munching desert locusts along the India-Pakistan border but temporarily stall their movement as well, the Centre's Locust Warning Organisation (LWO) said.
'If there are good rains in Rajasthan, they will stay in the desert region and not move away, and if mature swarms come, they will breed here in the next 15 to 30 days depending on weather conditions,' said LWO deputy director K L Gurjar.
Locust swarms reached new locations, chomped through vegetation and crops across farmlands in Punjab, Madhya Pradesh, Maharashtra, Gujarat, Uttar Pradesh and Chhattisgarh and prompted the Centre to issue a warning to 16 states last week.