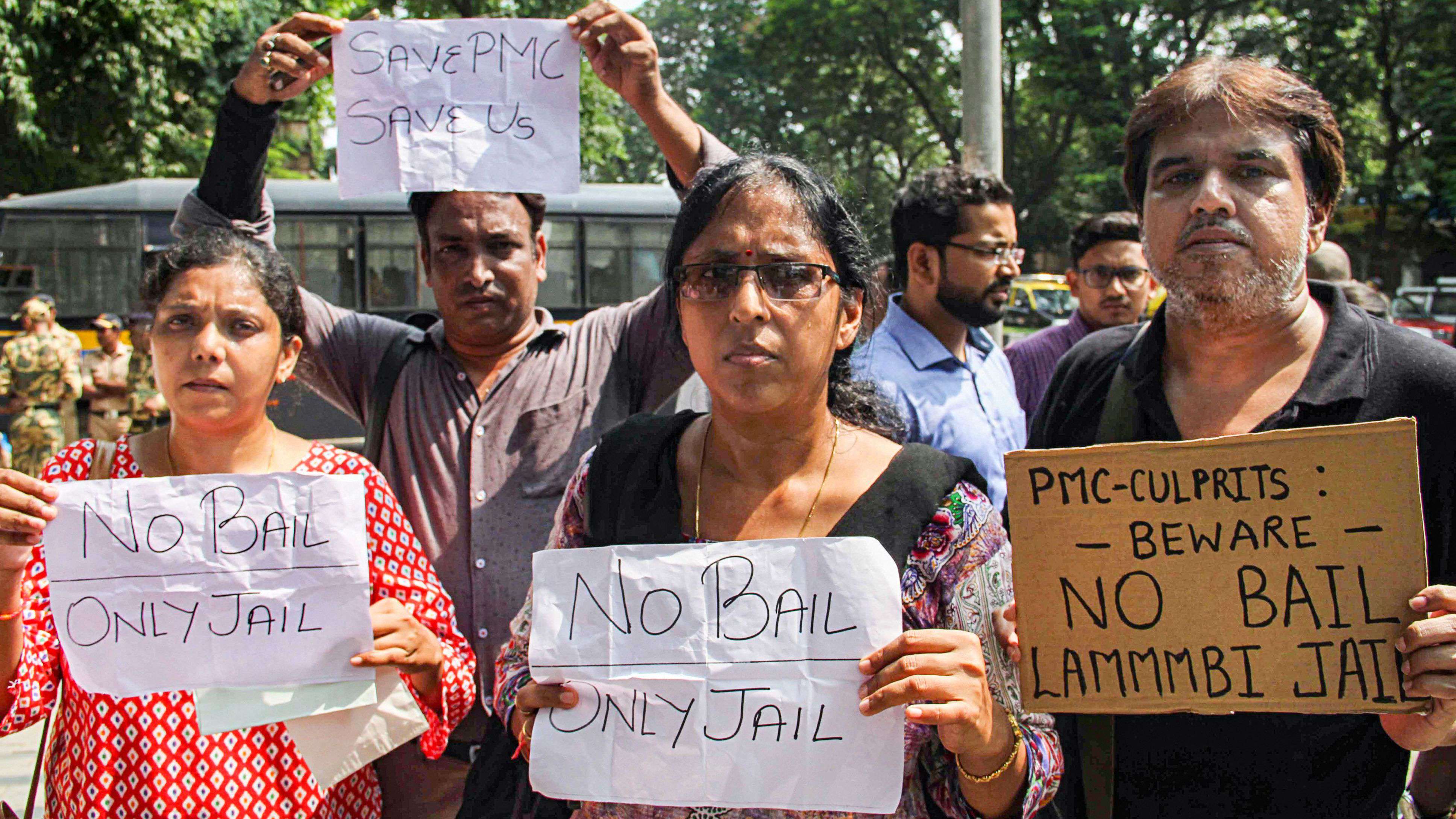 'No Bail, Only Jail', PMC Bank Customers Demand Stringent Action
09th October 2019 06:17 pm
The Quint

PMC bank depositors protest outside Killa Court, in Mumbai, Wednesday, 9 October.
The account holders at the crisis-hit Punjab and Maharashtra Cooperative Bank (PMC) took to the streets on Wednesday, 9 October, demanding the Reserve Bank of India to intervene and called for stringent action against the accused, even as a Mumbai court extended the police custody of the Directors of defunct Housing Development and Infrastructure Limited (HDIL).
Holding placards saying 'No bail, only jail' and 'PMC culprits Beware: No bail, lammbi jail,' PMC bank depositors protested outside the Killa Court in Mumbai.
Wadhawan and his son Sarang were arrested last Thursday, while former chairman, Waryam Singh was held on Saturday.
'We Had a Black Navratri'
61-year-old Kirit Shah said that his Rs 3.5-4 cr is with the bank and that he hasn't eaten properly since three days owing to mounting tension. "I've booked a new flat and I need the money for it. I had no idea this would happen. I demand them to release the money soon so that I can pay the EMIs for the flat," Shah said.
Shah said that he has been a PMC customer since 30 years as they had a good portfolio and service but the latest fiasco was unforeseen.
"We had a black Navratri and Dussehra. We had never imagined this could happen in a bank. If a person can't trust a bank, whom should he trust? What was the RBI doing when this was unfolding? What was the RBI auditing all these years? If the RBI had audited properly, the depositors' money would have been safe," the protester said.
PMC Bank: Ex-MD Arrested; ED Raids Six Places, Registers Case
'HDIL Directors Are Celebrating With Our Hard-Earned Money'