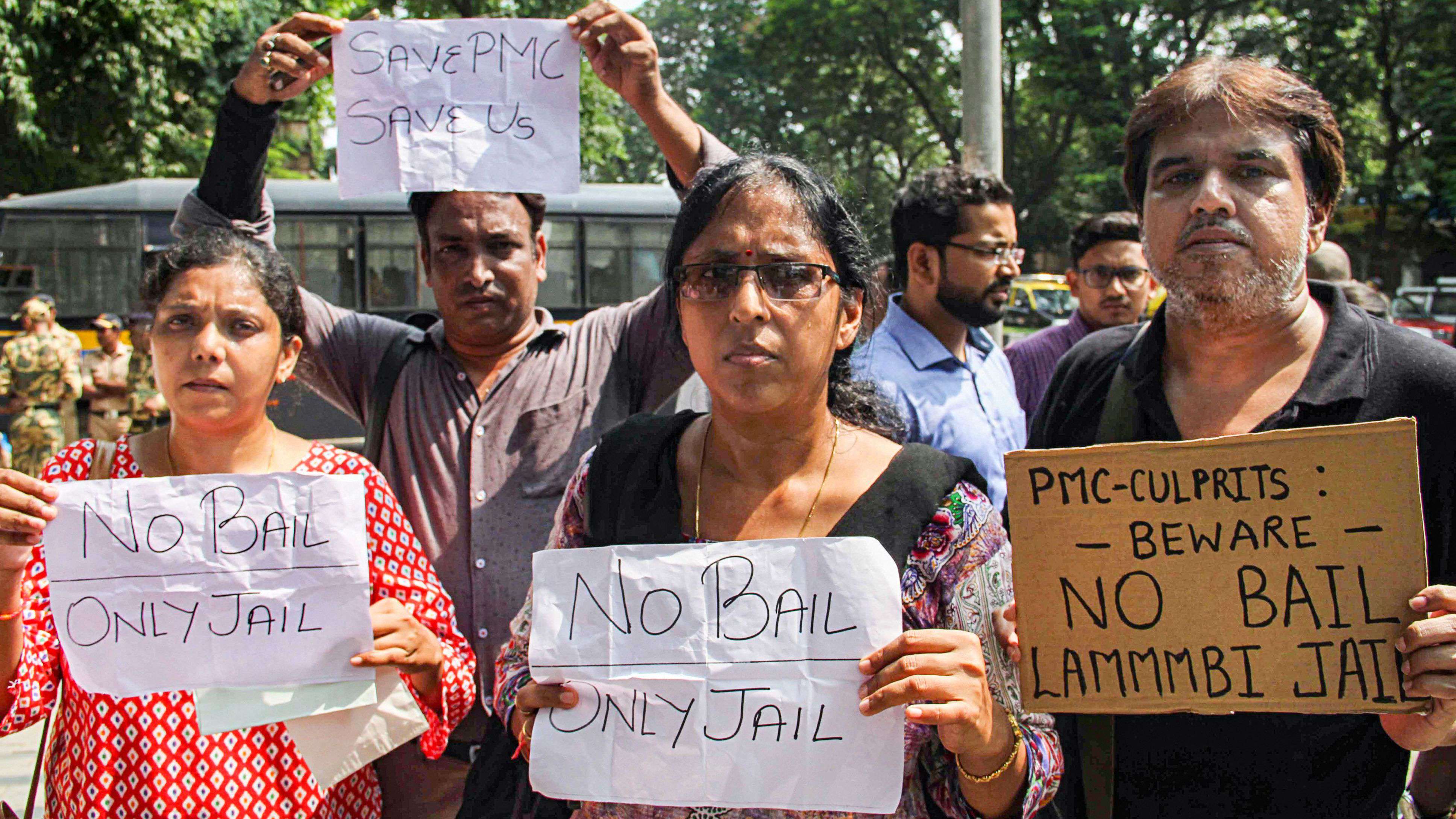 'No Bail, Only Jail', PMC Bank Customers Demand Stringent Action
09th October 2019 06:17 pm
The Quint

PMC bank depositors protest outside Killa Court, in Mumbai, Wednesday, 9 October.
The account holders at the crisis-hit Punjab and Maharashtra Cooperative Bank (PMC) took to the streets on Wednesday, 9 October, demanding the Reserve Bank of India to intervene and called for stringent action against the accused, even as a Mumbai court extended the police custody of the Directors of defunct Housing Development and Infrastructure Limited (HDIL).
Holding placards saying 'No bail, only jail' and 'PMC culprits Beware: No bail, lammbi jail,' PMC bank depositors protested outside the Killa Court in Mumbai.