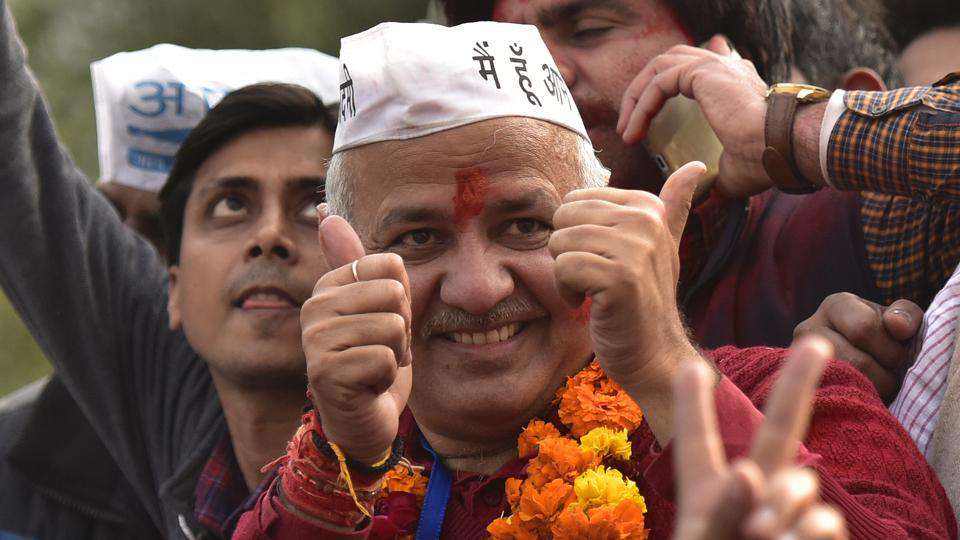 'We are honouring them': Manish Sisodia on oppn criticism over oath-taking invitation to teachers
15th February 2020 01:39 pm
Hindustan Times
Senior Aam Aadmi Party leader Manish Sisodia on Saturday brushed aside criticism that teachers were being forced to attend Arvind Kejriwal's oath-taking ceremony on Sunday.
Delhi's Directorate of Education (DoE) had issued a circular to its officials, teachers and principals of government-run schools to attend the swearing-in-ceremony of Kejriwal and his council of ministers.
The circular also said attendance will be compiled at the entry gates of the Ramlila Maidan, where CM-designate Arvind Kejriwal and his council of ministers will take the oath.
Bharatiya Janata Party (BJP) leader Kapil Mishra had tweeted on Saturday that 'them to follow the government orders is the beginning of a wrong tradition.'