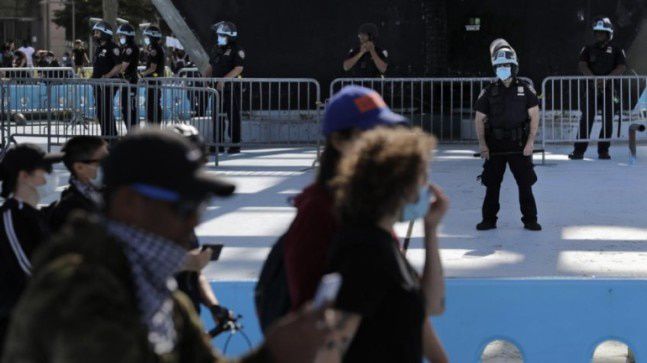 George Floyd's killing: New York governor calls for police reforms in wake of protests
02nd June 2020 02:14 am
India Today

New York Governor Andrew Cuomo on Monday called for a national ban on chokeholds and excessive force by police, and said he was concerned violent protests triggered by the death of an unarmed black man in Minneapolis could hinder New York City's reopening.
Andrew Cuomo also told a daily briefing that he was worried that demonstrations over the past few nights in response to George Floyd's death could cause a spike in the novel coronavirus infections, setting back efforts to tamp down its spread.
He called on citizens to use this moment of unrest to push politicians to make changes to improve society.