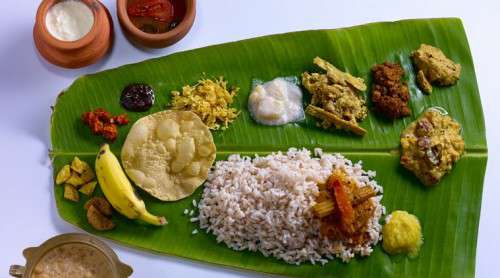 Kerala prepares for delectable 26-dish 'Onam sadhya'
11th September 2019 02:45 pm
Suryaa

Thiruvananthapuram, Sep 11 (IANS) Irrespective of caste, creed or religion, practically every household in Kerala, rich or poor, the one common thing would be the traditional vegetarian 26-dish Onam lunch, more popularly called 'Onam sadhya' on the occasion of Onam festival being celebrated across the state on Wednesday.

Onam, is the traditional harvest festival of Kerala and of the three most important days, Thiru Onam, the second day of the Onam festival, falls on Wednesday.

Even though most households go for the vegetarian lunch on the first second and third Onam, Thiru Onam which verily is the mother of all vegetarian meals in the state.