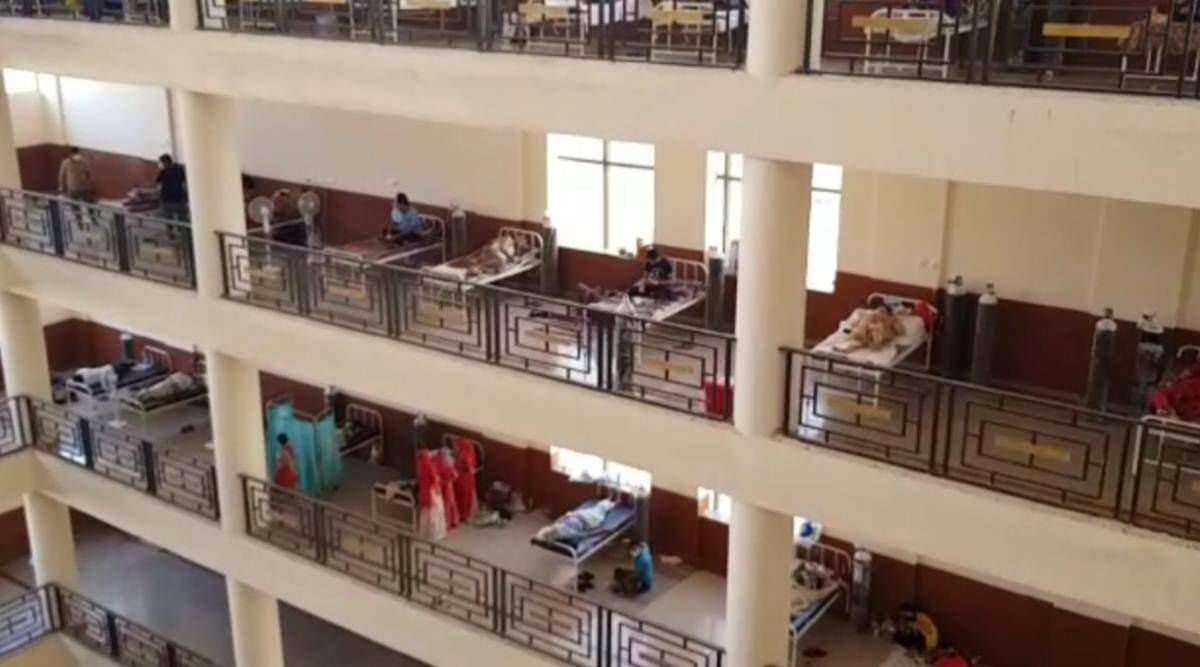 Out of space, Rajasthan's biggest govt-run Covid facility puts extra beds in corridors
19th April 2021 11:06 pm
The Indian Express

In February this year, only 11 Covid-19 patients were admitted to the Rajasthan University of Health Sciences (RUHS), which is the largest government-run Covid treatment facility in the state with a capacity of 1,200 beds.
The staff members at the hospital say that at that time, they had heaved a sigh of relief to see the dwindling number of patients, and hoped that the pandemic is largely under control.
Two months later, the corridors of multiple floors of the RUHS are cluttered with extra beds, some of which are occupied by Covid-19 patients.