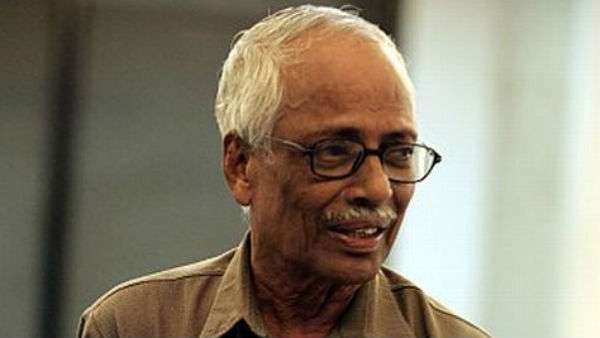 Prominent Indian-origin Pakistani politician B M Kutty passes away
26th August 2019 06:04 am
Oneindia

New Delhi, Au 26: Prominent Indian-origin Pakistani politician and human rights activist BM Kutty died on Sunday at a hospital in Karachi after a protracted illness. He was 89.
Biyyothil Mohyuddin Kutty, popularly known as BM Kutty, migrated to Pakistan from Kerala 70 years ago in 1949 when he was 19.
"He was ill for a while. He spent his life fighting for civil and human rights," said Marvi Sarmad, a human rights activist and journalist. His wife Birjis Siddiqui died in 2010. The couple has four children.
Kerala Chief Minister Pinarayi Vijayan condoled the death of Kutty and remembered him as a "leader who constantly fought for improving the relation between India and Pakistan".
Vajpayee to Jaitley: BJP loses the doyens who shaped the party
"He (Kutty) was born in Tirur (in Malappuram district) and later emigrated to Pakistan and emerged as a major figure in Pakistan's politics," Vijayan said. "He was also a prominent journalist and a determined leader who fought for peace and against communalism," he added.
Kutty came to limelight after he launched his autobiography "Sixty years in self-exile: No Regrets; A Political Autobiography" in 2011. In the autobiography, he narrated the story about his journey from Kerala to Karachi, explaining why he had opted to stay in Pakistan.
Kutty was the general secretary of Pakistan Peace Coalition, a group that has been working to promote peace process between India and Pakistan.
Intellectuals, journalists and politicians expressed their condolences on Kutty's death and paid him rich tributes for his services for Pakistan and the community.