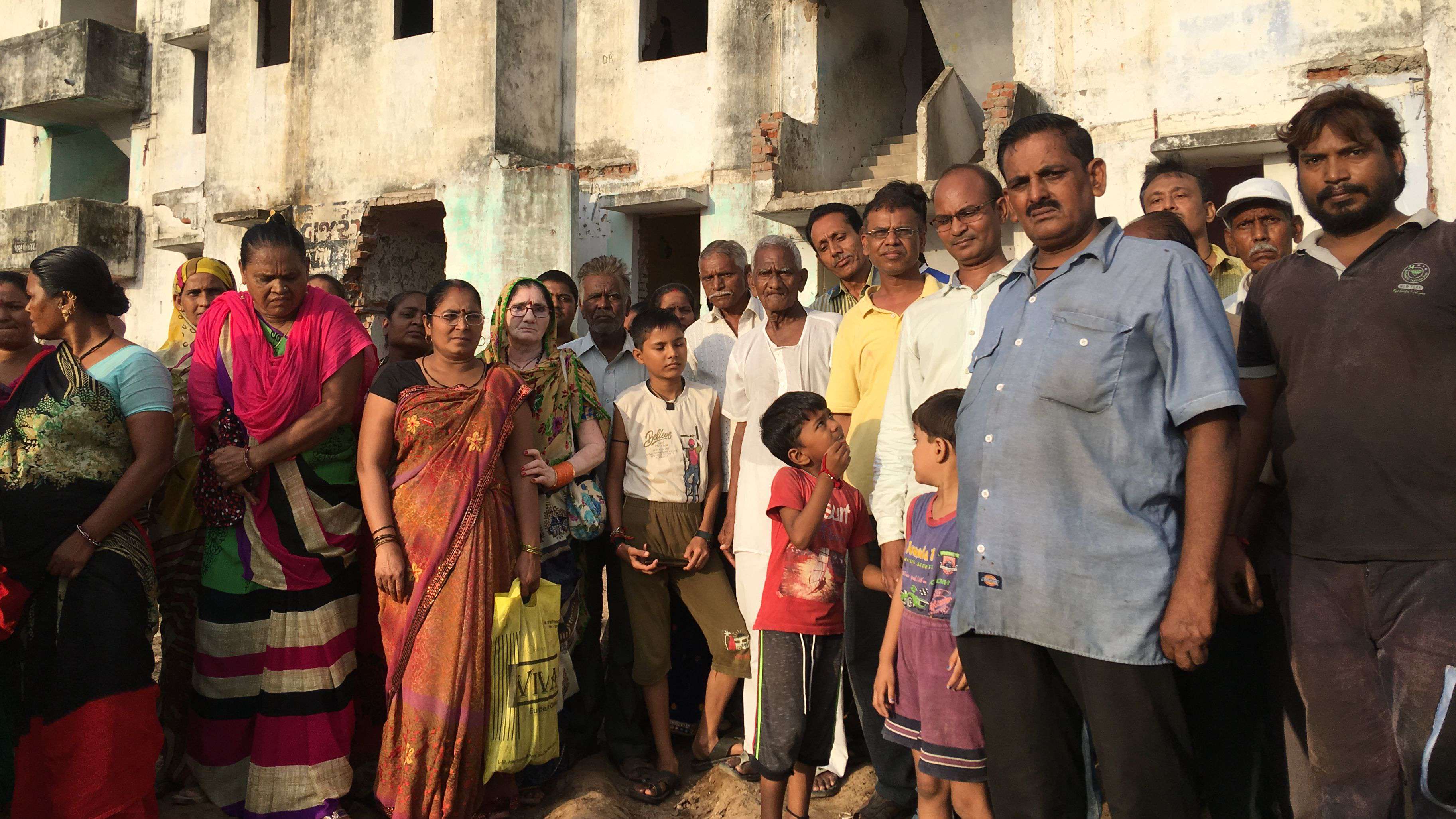 A Year After Odhav Building Collapse, Residents Remain Homeless
19th September 2019 07:39 am
The Quint

Residents of Odhav's demolished low-income housing scheme have not been rehabilitated yet.
"Look at the condition of this place. Our houses were located here but now it's all levelled, and we don't have a permanent roof over our heads. How long should we live on the streets or with our relatives. This was a govt housing scheme, where is the govt?" asks a visibly frustrated Anita Patel.
Anita lived with her family at a low-income housing society, built by the Gujarat Housing Board, in Odhav, Ahmedabad where over 1,000 people resided across 84 blocks.
On 26 August 2018, the Ahmedabad Municipal Corporation issued an eviction notice at the society asking residents and tenants to immediately vacate the flats. However, just a couple of hours after the notices were put up in the building, two buildings in the society collapsed, killing one and injuring four.
One year later, neither the civic body nor the state government heard the grievances of former residents of the low-income housing scheme who are having a difficult time living on rent or taking temporary refuge at their relatives' homes.
5 Killed After 3-Storey Building Collapses in Ahmedabad
'Government Doesn't Care About Rehabilitation'
Ramji Turah a former resident of the colony told The Quint how the local administration made hollow promises and never fulfilled them.
"We met the local authorities several times. Earlier they used to assure us that homes will be provided at Vatva, and that our cheques have been finalised. But a year has passed and the government has not paid any attention to us," Ramji Turah said.
However, the residents have received support from Independent MLA, Jignesh Mevani's Rashtriya Dalit Adhikar Manch (RDAM) in their fight for rehabilitation and resettlement.
RDAM Volunteer Hema Solanki told The Quint the government had barred residents from building shanties in the plot where the low income houses once stood.
"The residents requested the government to relocate them to the nearby AUDA residential blocks temporarily. But there was no response. Then the residents thought of building shanties here, but that too was not permitted. They were told that all the buildings here are dangerous and you can't live here," Hema told The Quint.