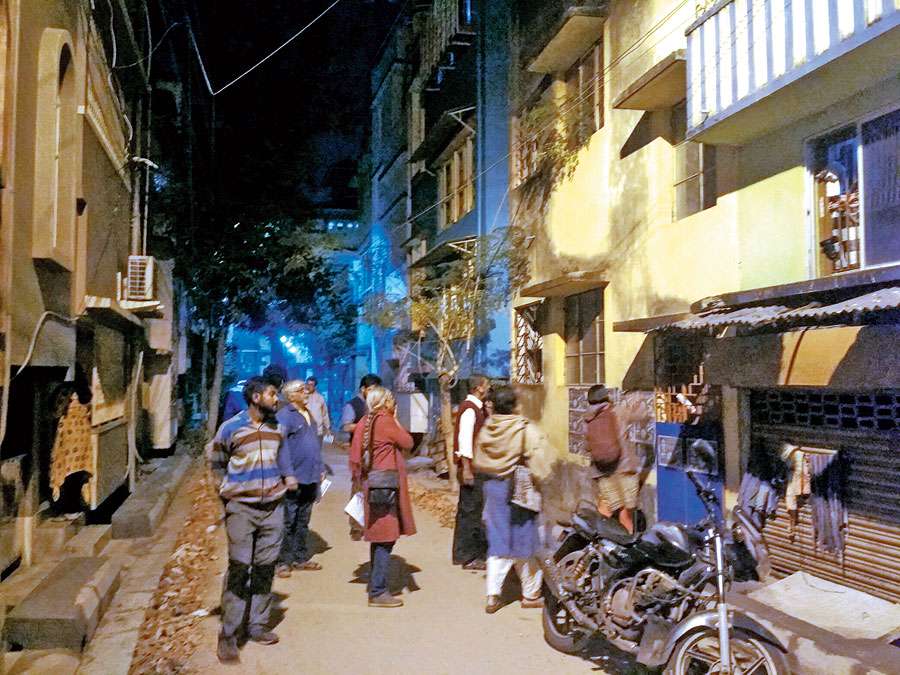 Neighbours launch anti-CAA drive
17th February 2020 01:15 am
The Telegraph

A neighbourhood off the EM Bypass in Patuli had a small group of people knocking every door one evening last week.
The group, Humans of Patuli, was in the middle of a door-to-door campaign against the new citizenship thrust, distributing pamphlets and "explaining the perils" of the Citizenship (Amendment) Act, National Register of Citizens and the National Population Register.
The Telegraph accompanied them for over an hour. There was hardly a dull moment.
Chanda conundrum
The doorbell of a three-storey building rang twice at 8pm. "Ke (who is that)?" asked a woman from the second-floor balcony.