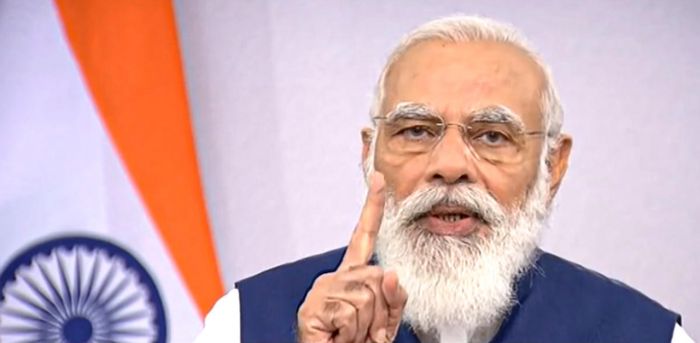 PM Modi announces $15 million grant to promote Buddhist ties between India and Sri Lanka
26th September 2020 10:36 pm
Deccan Herald

Anirban Bhaumik,
India on Saturday moved to connect with the Sinhala Buddhist nationalism in Sri Lanka, even as it nudged the island nation to implement the 13th amendment of its constitution to ensure devolution of power to the local governments in its Northern and Eastern provinces inhabited by minority Tamils.
Prime Minister Narendra Modi conveyed to his Sri Lankan counterpart Mahinda Rajapaksa during a virtual summit that New Delhi would provide a grant assistance of $15 million to develop Buddhist ties between India and the Indian Ocean nation.
The grant will assist in deepening people-to-people linkages between the two countries in the sphere of Buddhism, including through construction and renovation of monasteries, capacity development, cultural exchanges, archaeological cooperation, reciprocal exposition of Lord Buddha's relics and strengthening engagement of scholars and clergy, according to a joint statement issued after the summit.