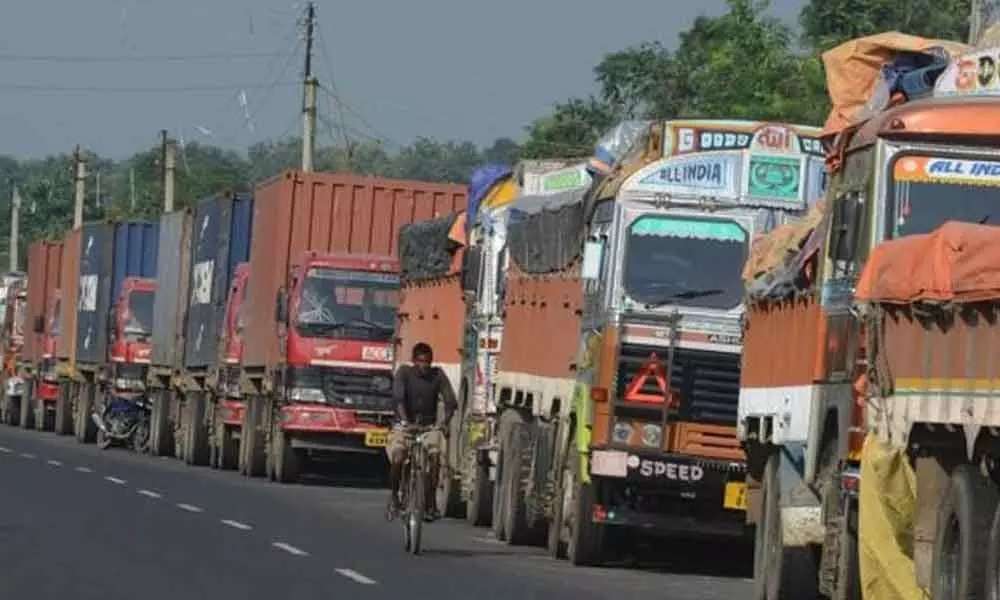 Slump drives transport sector into crisis in Vijayawada
23rd September 2019 03:42 am
The Hans India
Vijayawada: Transport sector is in deep crisis in Andhra Pradesh due to the impact of slowdown which is affecting the economy. Out of nearly 3 lakh trucks in the State, about 50 per cent trucks remain idle in the absence of demand, according to lorry owners.
With the purchasing power declining, the demand for transportation of goods too came down, they said. Most of the shopping malls in the cities like Vijayawada, Visakhapatnam, Guntur and Tirupati have been gradually losing their charm due lack of business.
General Secretary of the Andhra Pradesh Lorry Owners Association Y V Eswara Rao said nearly 50 per cent of trucks remained idle due to the impact of economic slowdown.