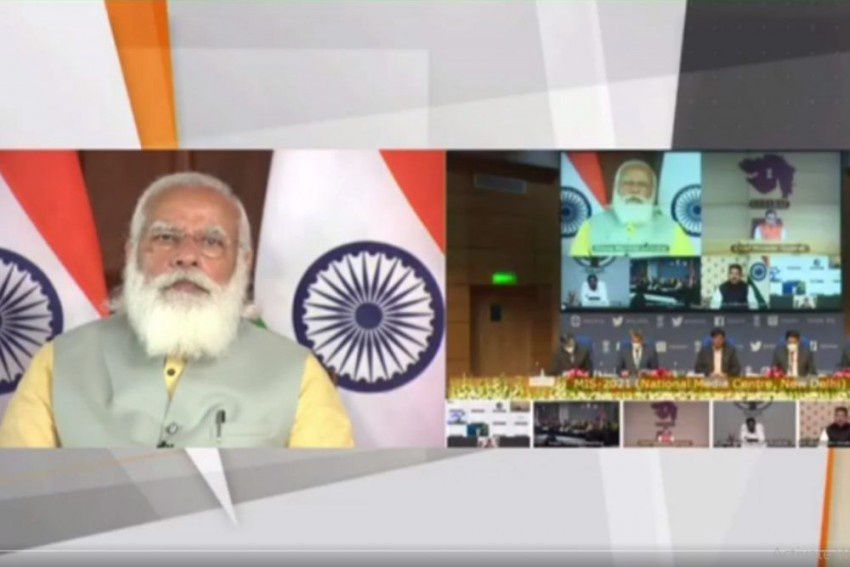 PM Modi Inaugurates Maritime India Summit 2021 Virtually; Highlights Here
02nd March 2021 12:26 pm
Outlook

Prime Minister Narendra Modi on Tuesday inaugurated the 'Maritime India Summit 2021' through video conferencing.
The summit was organised by the Ministry of Ports, Shipping and Waterways and will be conducted on a virtual platform from March 2-4. Denmark has been invited as the partner country for the three-day summit.
PM Narendra Modi said that the government's focus is on upgrading current infrastructure, creating next generation infrastructure, boosting reform journey.
Speaking about the private investment, he said that we can boost private investment in port sector by encouraging investment.