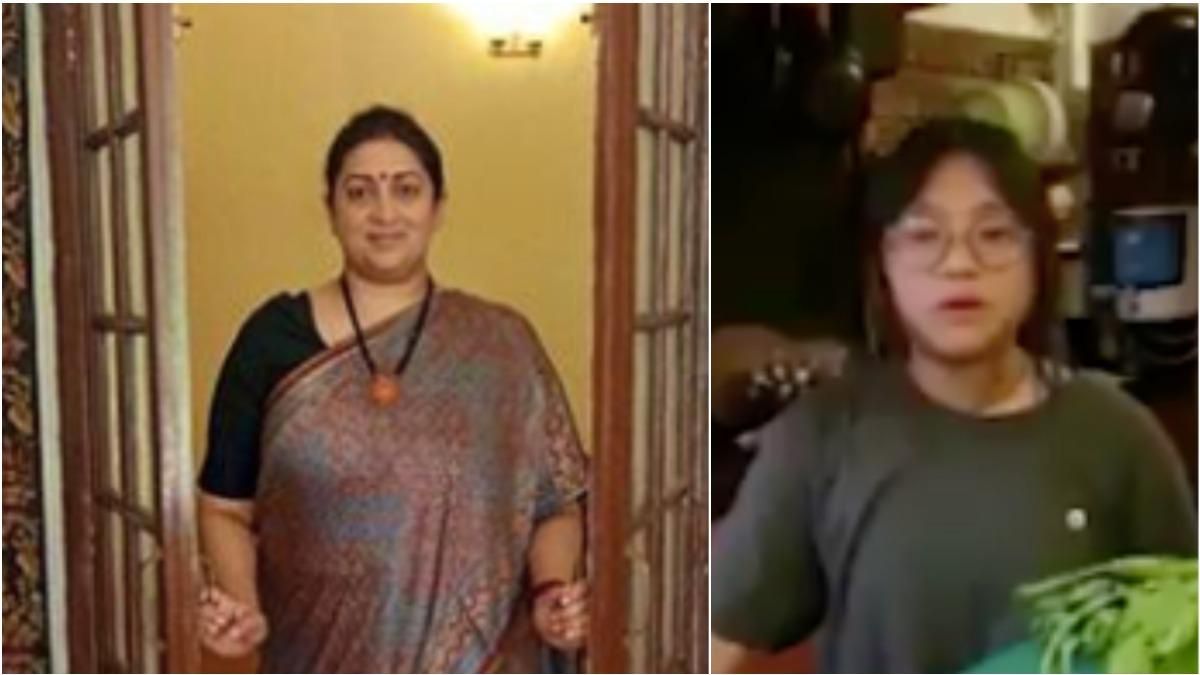 Smriti Irani shares traditional Nagaland recipe by 13-year-old chef to celebrate Poshan Maah
23rd September 2020 06:14 pm
India Today

Smriti Irani, the Bharatiya Janata Party minister, whose social media game is on point, recently shared the recipe of a traditional dish from Nagaland with her followers. The Union Minister took to Twitter to share the video of the recipe that has been prepared by a 13-year-old girl.
The minister shared the video to celebrate Poshan (Prime Minister's Overarching Scheme for Holistic Nutrition) Maah 2020. It is being observed between September 1-30, 2020. The clip features the little chef Ayim Imchen, who is from Dimapur, Nagaland.
Smriti Irani shared the video with the caption, "13-year-old budding Chef Ayim Imchen from Dimapur has learnt a traditional dish from her Grandmother.