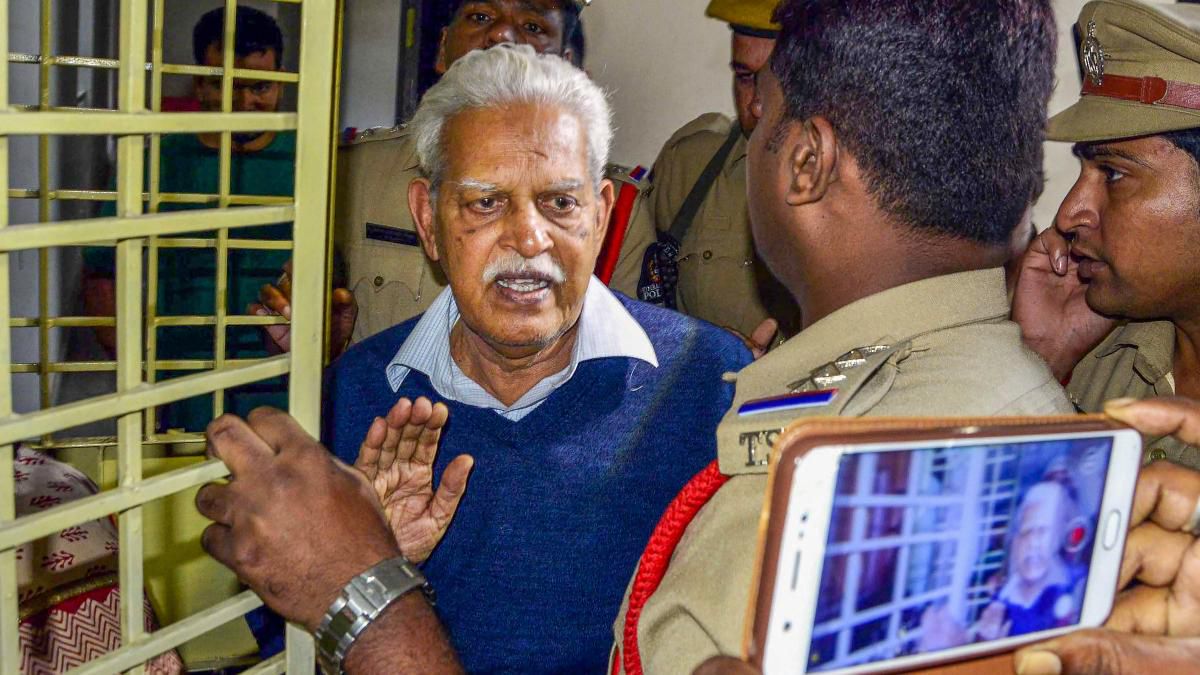 Bhima-Koregaon case: Can keep Varavara Rao in JJ Hospital's prison ward, Maharashtra govt tells HC
22nd January 2021 12:34 am
India Today

Maharashtra government says Elgar Parishad accused Varavara Rao can be shifted to state-run JJ hospital where he would be taken care of just as well as he is being taken care of at privately-run Nanavati Hospital.
Until now, the Maharashtra government has been bearing the expenses of Rao's medical bills since he was shifted out of Taloja jail due to ill health.
Varavara Rao and a few other accused had been languishing in jail after Pune Police arrested them for having links with banned Maoist and Naxal organisations. The case was later handed over to NIA for investigation.
Pleading on behalf of the state, Deepak Thackeray made this submission before a division bench of Justice SS Shinde and Justice Manish Pitale of the Bombay High Court.
Thackeray said, "Once discharged from Nanavati, Rao could be sent to the JJ Hospital's prison ward.