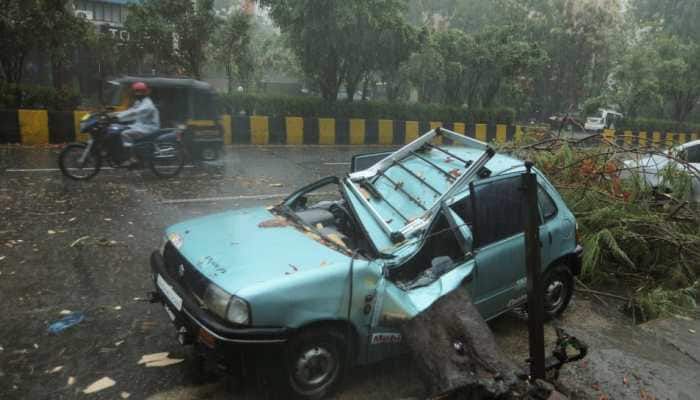 Cyclone Tauktae continues to show weakening trend, says IMD after it wrecks havoc in Maharashtra, Gujarat
18th May 2021 06:23 am
Zee News

New Delhi: The India Meteorological Department (IMD) on Tuesday (May 18, 2021) morning said that the 'Cyclone Tauktae' is continuing to show a weakening trend after it wreck havoc in coastal states of Maharashtra and Gujarat.
The IMD informed that the very severe cyclonic storm Tauktae lay centered over Saurashtra at 4:30 AM on Tuesday, about 85 km north-north0east of Due and 20 km south of Amreli (Gujarat).
"The Cyclone continues to show weakening trend. Eye is disorganising, wall cloud is weakening," the weather department stated.