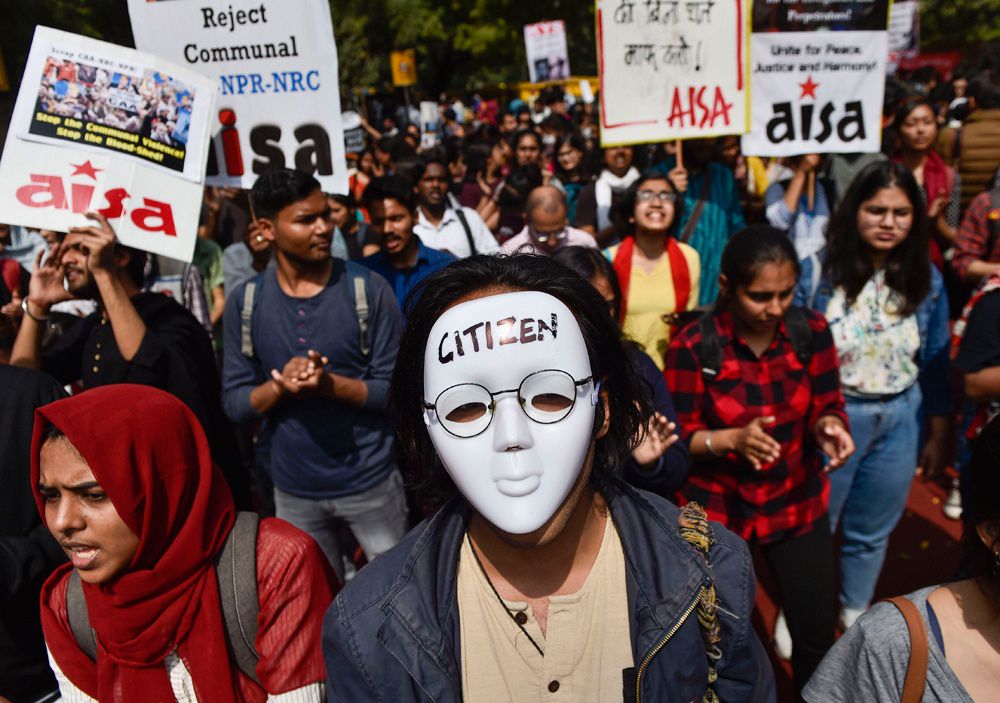 Cry against Delhi arrests
02nd June 2020 04:57 am
The Telegraph

Leaders of several Opposition parties on Monday condemned the arrests, during the lockdown, of people who had protested against the new citizenship matrix.
"There's a need for a united political movement to oppose this government," CPI general secretary D. Raja said during an online news conference. "The home minister, whom the Delhi police report to, must be held accountable for all that the Delhi police are doing."
Several activists, mainly students, have been arrested during the lockdown and charged under the anti-terror Unlawful Activities Prevention Act.