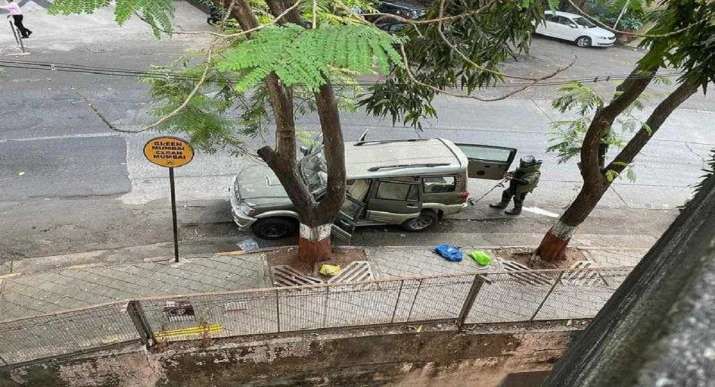 Owner of explosives-laden SUV abandoned near Mukesh Ambani's home found dead in Thane
05th March 2021 05:48 pm
India TV

Image Source : INDIA TV
The green-coloured Scorpio was found abandoned outside Mukesh Ambani's house on February 26.
The owner of the explosives-laden car, which was found abandoned near Mukesh Ambani's house Antilia on February 26, was found dead in a mysterious condition on Friday. Antilia sits on Mumbai's tony Altamount Road. It is one of the most valuable private residential properties in the world. The 27-storey home is the most expensive residence in India.
About 20 gelatin sticks were recovered from the vehicle. The recovery of the suspicious green-colored Scorpio SUV in a high-security zone had sent the security agencies into a tizzy.