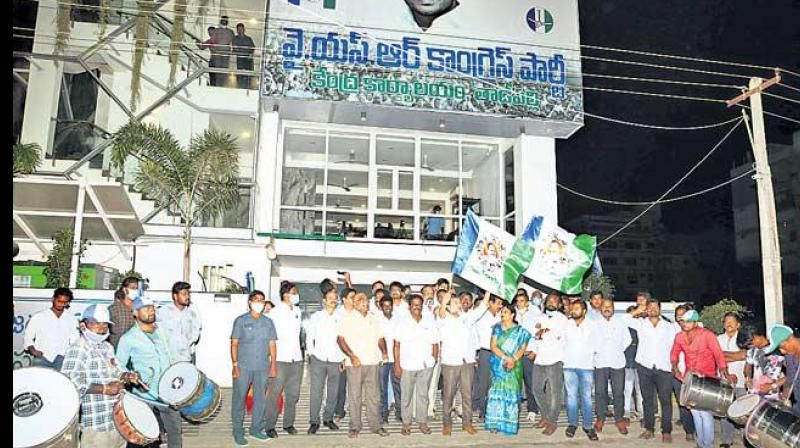 YSRC rips apart TDP citadel with upset wins in Hindupur
25th February 2021 08:54 am
Deccan Chronicle

Anantapur: The 35-year-old Telugu Desam citadel, Hindupur, suffered major cracks in the recent gram panchayat elections as YSRC-backed nominees bagged more than 80 per cent of gram panchayats in Hindupur Assembly segment.
In a further jolt, former MLA Pamisetty Ranganayakulu quit the party and joined YSRC despite sitting MLA Nandamuri Balakrishna's bid to dissuade him.
Hindupur has been a TDP stronghold right from its inception in 1985 as the party founder NT Rama Rao chose and won from here thrice.
The people continued to support the party and his sons Hari Krishna and Balakrishna and also other TD candidates while Congress and other parties were pushed into oblivion.