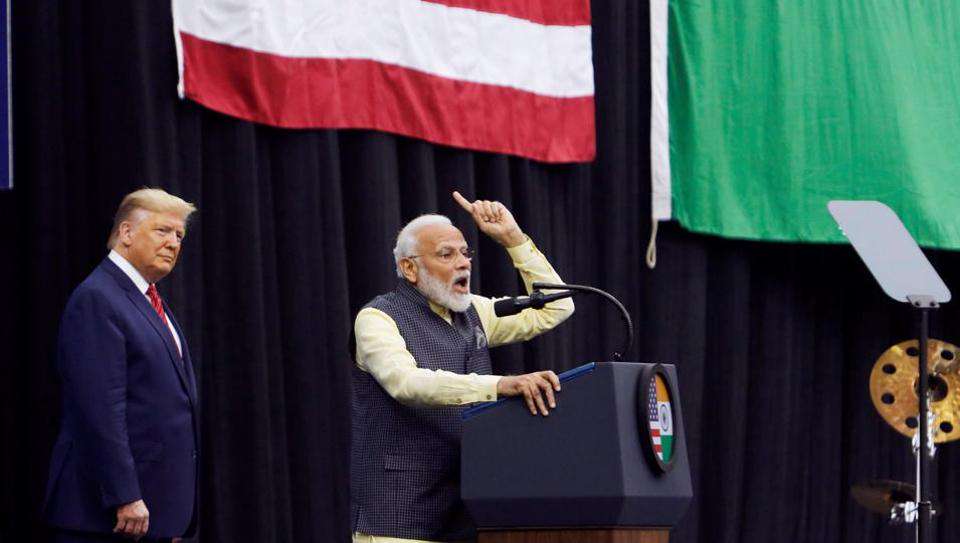 'Howdy, Modi!': PM Narendra Modi seeks standing ovation for MPs who scrapped Article 370, gets it
23rd September 2019 05:52 am
Hindustan Times
Prime Minister Narendra Modi said the lawmakers in the Indian Parliament deserved a standing ovation for abrogating Article 370 while making it clear that his government was ready to make what seemed impossible, possible. Prime Minister even recited a couple of lines from a poem during the 'Howdy, Modi!' event at Houston, Texas on Sunday while addressing 50,000 strong crowd of the Indian-Americans. The recited lines implied that more challenges provided greater determination to overcome it.
'Article 370 had deprived people of Jammu and Kashmir and Ladakh of development. Terrorist and separatist elements were misusing the situation.
Now after abrogation, people there have got equal rights,' PM said adding that the Constitution that was for the rest of India was now also for Jammu and Kashmir and Ladakh.
All the discrimination that women, children and Dalits were facing, has been ended by giving 'farewell' to Article 370 which allowed terrorism and separatism to rear its head in Jammu and Kashmir, Prime Minister said.
He asked the congregation to give standing ovation to Indian parliamentarians for repealing Article 370 through Parliamentary action. The crowd readily obliged chanting 'Modi, Modi'.
'Today India is challenging the mindset of some people who believe that - nothing can change. Now we are aiming high and we are achieving higher,' said the PM