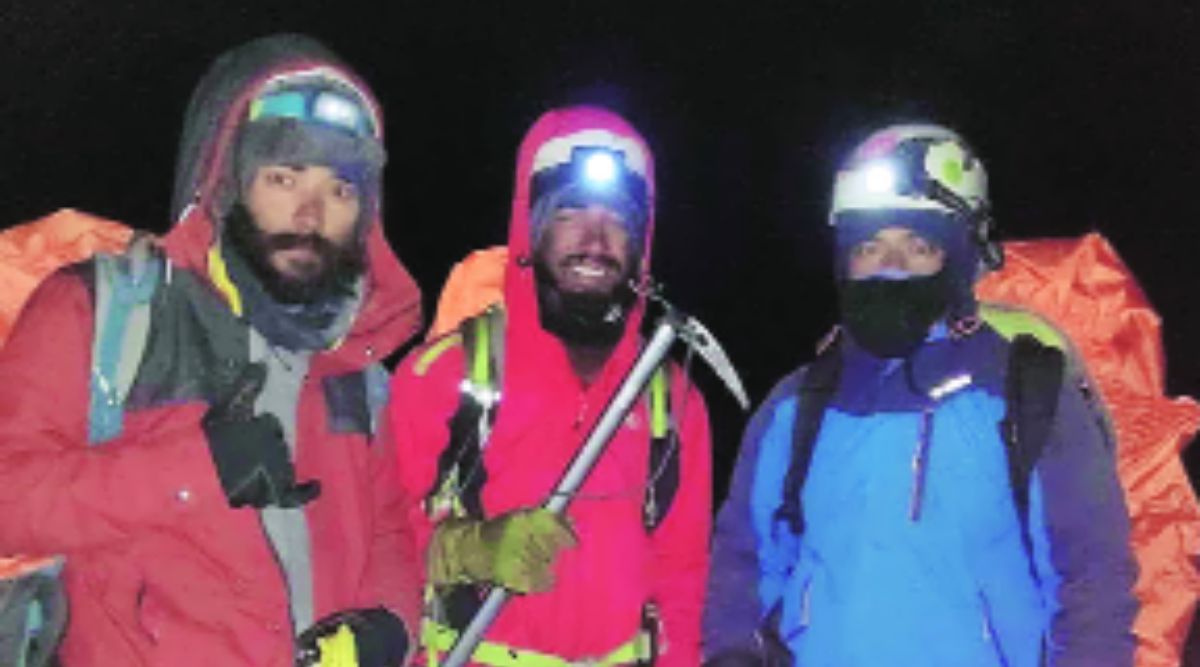 Two from Tricity scale highest peak in Saraswati mountain range
19th April 2021 04:34 am
The Indian Express

Two mountaineers from the Tricity successfully scaled the Black Peak (6,387 mts), the highest peak in the Saraswati Mountain range in Uttarakhand, in alpine style, ascending and descending non-stop from the advance camp to the summit point and vice-versa. The two were the part of a seven-member team, but only four managed to scale the peak from the base camp as three including the team leader abandoned the idea at the last moment.
Vishal Thakur from Chandigarh, Aditya Gaur from Panchkula, MD Sohail from Kashmir and Deepak Chauhan from Uttarakhand reached the summit at 5.30 am on April 13. The self-sponsored expedition started on April 2.
Vishal Thakur said, 'We decided to hold the expedition in alpine style due to severe weather conditions.