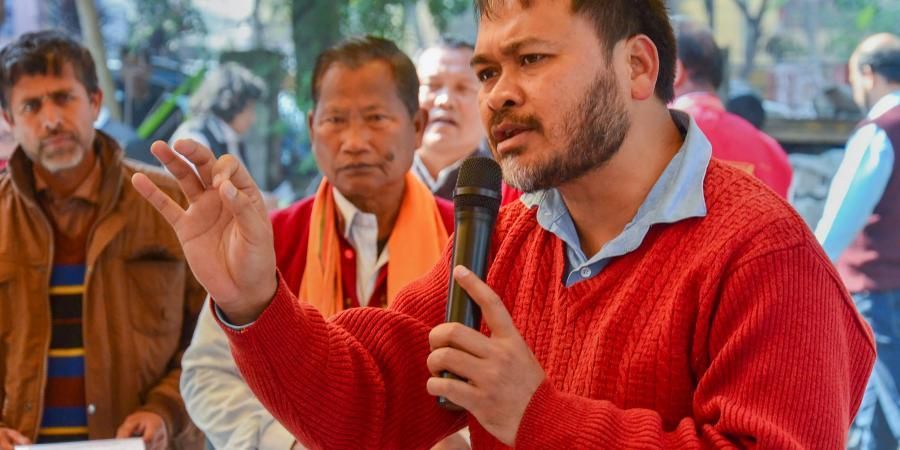 Gauhati High Court upholds bail order of peasant activist Akhil Gogoi by special NIA court
14th April 2021 06:04 pm
The New Indian Express

By PTI
GUWAHATI: The Gauhati High Court has upheld the bail order of peasant activist Akhil Gogoi by a Special NIA Court in relation to his alleged role in violent protests against the Citizenship (Amendment) Act in Assam in 2019.
Dismissing an appeal by the National Investigation Agency (NIA), a High Court bench comprising Justices Suman Shyam and Mir Alfaz Ali said any act aimed at creating civil disturbance will not come within the purview of the Unlawful Activities (Prevention) Act, 1967 unless committed with the requisite intention.
"Upon going through the impugned judgement and order dated 01.10.2020 in the light of materials placed before us, we are of the considered opinion that the views expressed by the learned Special Court, NIA leading to granting of bail to the respondent is a possible view in the facts and circumstances of the case.
"Therefore, we do not find any error in the approach of the learned court below while exercising discretionary jurisdiction and granting bail to the respondent," the High Court said in its order on April 9.
On October 1 last year, the Special NIA court had granted bail to Gogoi after submission of chargesheet by the investigating agency.