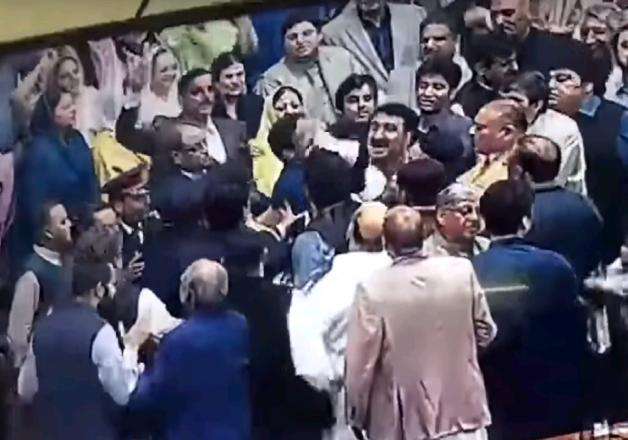 Action in Pakistan Parliament: Minister engages in scuffle with Opposition members | VIDEO
12th September 2019 09:06 pm
India TV

In a major embarrassment for PM Imran Khan government, the Pakistani ministers broke into a nasty fight on Thursday during the joint session in Parliament. PM Imran Khan-led PTI (Pakistan Tehreek-e-Insaf) government ministers and Opposition leaders broke into a scuffle when Pak President Arif Alvi was addressing a joint session in Parliament.
The video of the dramatic fight breaking out between the ministers of both the parties amid Pakistan President's address has gone viral.
Opposition parties members were heard saying "Go Niazi Go", attacking PM Imran Khan.