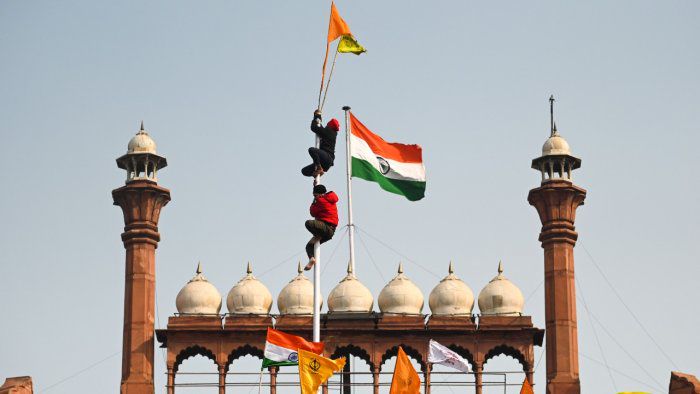 SKM alleges antisocial elements tried to 'torpedo' peaceful protests, slams govt, actor Deep Sidhu
27th January 2021 03:55 pm
Deccan Herald

PTI,
Farmers' body Samyukta Kisan Morcha Wednesday alleged "antisocial" elements like actor Deep Sidhu attempted to "torpedo" their peaceful agitation under a conspiracy, but asserted they won't allow "the government and other forces inimical to the peaceful movement to break this struggle".
The morcha, which represents 41 farmer unions, has called an emergency meeting later in the day to decide the future course of action.
Referring to the violence during Tuesday's tractor rally, the union body slammed actor Deep Sidhu and Kisan Mazdoor Sangharsh Committee, alleging they attempted to torpedo the farmers' agitation.
In a statement, the Morcha said, 'The Union government has been severely shaken by this peasant agitation.