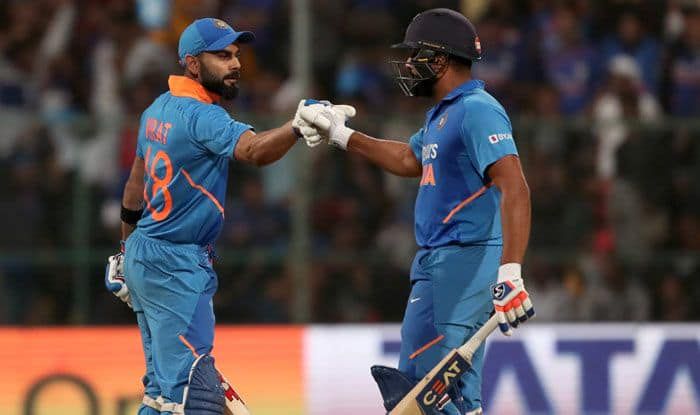 Rohit Sharma And Virat Kohli Defining Pair For India in Modern Era: Kumar Sangakkara
02nd June 2020 07:38 am
India.com

. "The fact that rules have changed and maybe run-scoring might have become slightly easier in one-day cricket, but the fact remains that to be so consistent across all formats, he's so consistent in T20 cricket. It's incredibly hard, the volume of cricket that India athletes plays."
He continued, "So, I think you have to have a lot of respect for Rohit and Virat but understand that it's all because of the players that have gone before and have done all the hard work then as well. So, it's a knock-on effect, so in every era, there's always a defining pair and in the modern era, its Rohit and Virat for India for sure."
Sangakkara, himself a legend of the game, scored over 28,000 runs across formats during his storied international career.