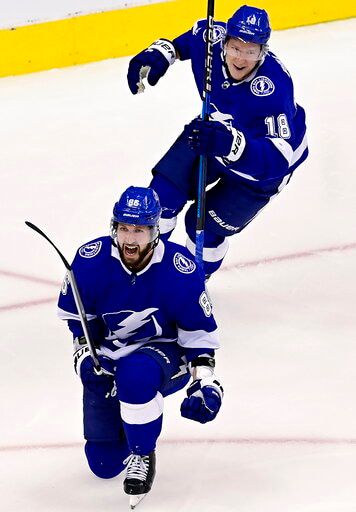 Korpisalo, Blue Jackets win 3-1, tie series with Lightning
14th August 2020 03:31 am
News18

TORONTO Two days after making an NHL-record 85 saves in a five-overtime loss, Joonas Korpisalo stopped 36 more shots to help the Columbus Blue Jackets beat the Tampa Bay Lightning 3-1 on Thursday to even the series at a game apiece.
Ryan Murray and Oliver Bjorkstrand scored in the first period for Columbus, both goals set up by Pierre-Luc Dubois. Alexander Wennberg added another in the third.
Nikita Kucherov scored for the Lightning, and Andrei Vasilevskiy made 19 saves. The Tampa Bay goalie had 61 stops Tuesday in a 4-3 victory in the fourth-longest game in league history.
Both teams looked sluggish at the start Thursday, especially Columbus, which took more than half the first period to get any offensive push going.