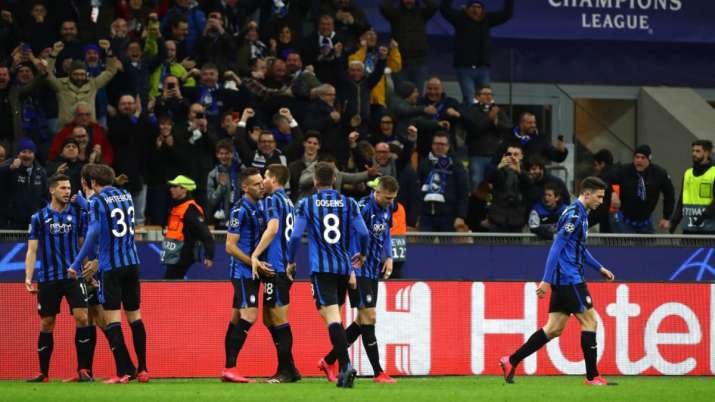 Champions League match between Atalanta and Valencia could've triggered COVID-19 cases in Italy: Expert
26th March 2020 08:56 am
India TV

More than 40,000 fans attended the Champions League clash between Italy's Atalanta and Spain's Valencia in February.
Experts believe that the Champions League match between Atlanta and Valencia in San Siro as one of the reasons why Bergamo became the central spot of the coronavirus in Italy. The match was played two days before the first case of locally transmitted Covid-19 case in Italy.
Speaking during a live Facebook chat with the Foreign Press Association in Rome, Bergamo Mayor Giorgio Gori said: "We were mid-February so we didn't have the circumstances of what was happening.