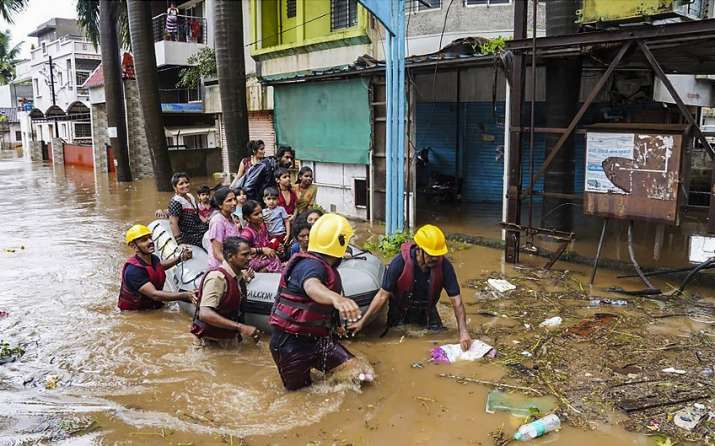 Maharashtra deluge: Rains batter Konkan region, trains diverted; thousands stranded in Chiplun
22nd July 2021 10:04 pm
India TV

Follow us on
Image Source : PTI
Rains wreak havoc in Maharashtra; 6,000 passengers stranded as train services hit in Konkan
Rains wreaked havoc in Maharashtra on Thursday with about 6,000 passengers getting stranded as train services on the Konkan Railway route in Ratnagiri district were suspended after a river overflowed following heavy rains. Incessant downpour badly hit road and rail traffic in several parts of the state, including around Mumbai, as authorities called in NDRF ot help the administration in recue efforts.
TRAINS AFFECTED
According to rail officials, 5,500-6,000 passengers were stranded in trains which were regulated at various stations on the 756-km--long KR route, which is spread across three states - Maharashtra, Goa and Karnataka - and passes through tough terrain.
Nine trains have been regulated due to disruption of services on the Konkan Railway (KR) route, meaning they have been either rerouted, short-terminated or cancelled.