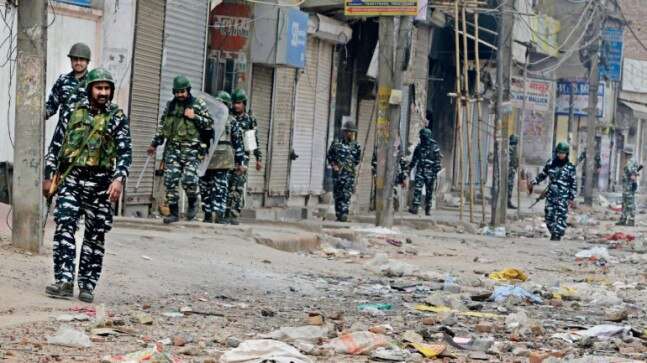 Delhi violence: Bonds above all religions
28th February 2020 04:44 am
India Today

A garment shop has been destroyed in the communal riot in Delhi's Sherpur Chowk. The owner did not return to review the damage, due to security reasons. The Khajuri Khas resident has a huge loan on him and is concerned for his family expenses.
His daughter Shahana said, My father is a very good man, yet arsonists destroyed his shop. I lost my mother two months ago. Now, my father's livelihood has also been snatched. How will we survive? Why was my father targeted?
Gloom descended on many families in the area that have been witnessing communal violence.
A 14-year-old girl was shot in her arm as she stood at the balcony, while mob ruled the streets of Khajuri Khas.