Taapsee Pannu's hair colouring goes terribly wrong, forced to chop-off hair
04th April 2020 09:07 pm
IBTimes

Taapsee Pannu, who is known for experimenting with her roles and pushing her boundaries, seems to have done the same in real-life too. The Thappad actress has revealed that she had got her hair coloured and couldn't handle it for too long. Taapsee shared the news on her social media page.
Taking to Instagram, Taapsee shared a picture of her new haircut, the chopped-up version and said that she had to let go of her long, coloured tresses. Several of her co-stars and directors have now reacted to her new haircut.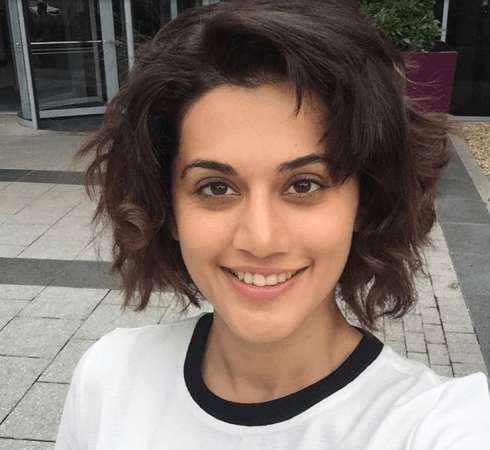 Taapsee wrote, "Andddd the experiment continues...Since my hair couldn't handle that colour for long got it all chopped off.