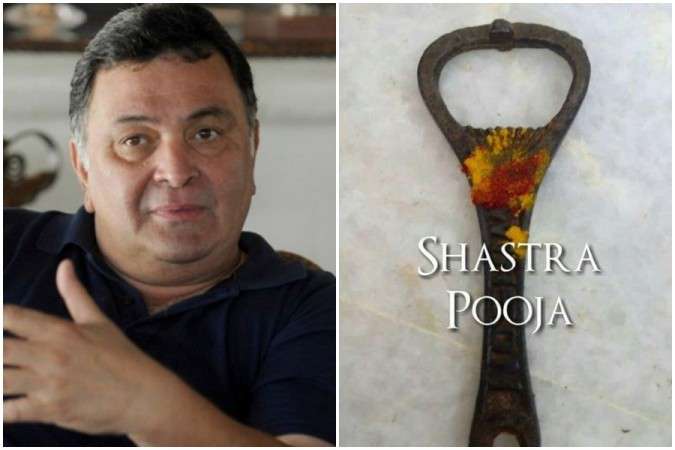 Rishi Kapoor performs 'Shastra Puja' on bottle opener; netizens amused by his 'spirit'
09th October 2019 06:00 pm
IBTimes

Rishi Kapoor is known for making funny and at time bizarre tweets, and his Dusserah wish was not any different. The veteran actor apparently worshipped a bottle opener as 'Shastra Puja' and posted a picture of the same.
Rishi recently posted a photo on Twitter that shows a bottle opener marked with sindoor and haldi, like most people worship different weapons as a part of Shastra Puja. Rishi posted the photo with a caption that read, "Happy Dusserah! Festive season begins. Use weapon responsibly".
Popular TV actress Kavita replied to it saying, "Love you and your spirit (pun intended please)".