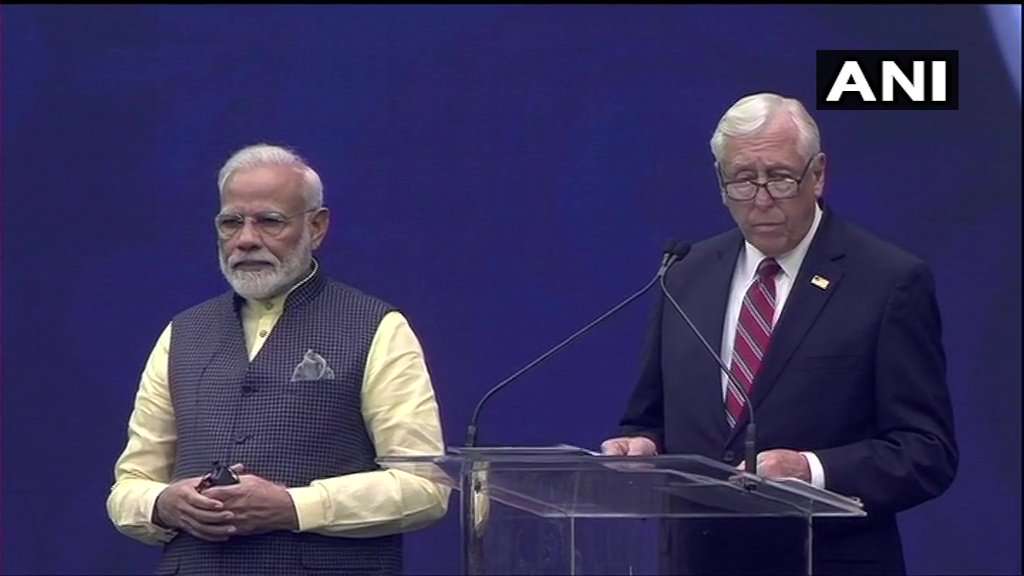 By Bringing Up Nehru, Hoyer's Speech at 'Howdy, Modi' Turns Heads
23rd September 2019 03:30 am
The Quint

Hoyer, in his address next to Modi, brought up Gandhi's teachings and even Jawaharlal Nehru's vision.
The 'Howdy, Modi' event in America's Texas on Sunday, 22 September, was a packed affair, with the centre of attention, naturally, being the speeches of Prime Minister Narendra Modi and US President Donald Trump.
But before the two addressed the audience of more than 50,000 people at the NRG stadium in Houston, a 14-odd-minute speech by Democrat Steny Hoyer - the House Majority Leader of US House of Representatives - welcoming PM Modi, ended up turning a few heads.