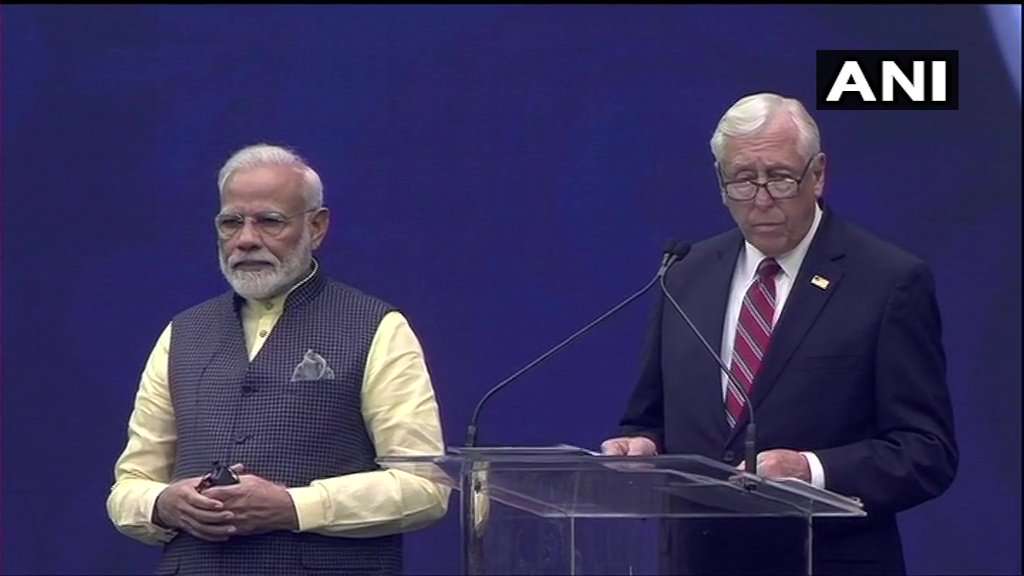 By Bringing Up Nehru, Hoyer's Speech at 'Howdy, Modi' Turns Heads
23rd September 2019 03:30 am
The Quint

Hoyer, in his address next to Modi, brought up Gandhi's teachings and even Jawaharlal Nehru's vision.
The 'Howdy, Modi' event in America's Texas on Sunday, 22 September, was a packed affair, with the centre of attention, naturally, being the speeches of Prime Minister Narendra Modi and US President Donald Trump.
But before the two addressed the audience of more than 50,000 people at the NRG stadium in Houston, a 14-odd-minute speech by Democrat Steny Hoyer - the House Majority Leader of US House of Representatives - welcoming PM Modi, ended up turning a few heads.
The reason? His references to Mahatma Gandhi and Jawaharlal Nehru.
Diversity is Base of Our Democracy: PM on Language at 'Howdy Modi'
A Counter-Narrative
While Trump and Modi were effusive in their praise for each other in their respective speeches, Hoyer, in his address, brought up Mahatma Gandhi's teachings and even India's first PM Jawaharlal Nehru's vision of a secular India. With PM Modi standing next to him on stage, Hoyer said:
Ironically, the US leader's reference to Nehru came on a day when the Modi government's Home Minister, Amit Shah, blamed the late prime minister for the creation of Pakistan-Occupied Kashmir (PoK), saying it would not have come into existence had he not declared an untimely ceasefire with Pakistan. And this is not the first statement by a leader from the Modi government targeting Nehru. Several such statements have been made, including by PM Modi himself.
Moreover, his allusion to "secular democracy where pluralism and human rights safeguard every individual" comes at a time when concerns have been raised over persecution of minorities in India as well as the situation in Kashmir in the aftermath of the abrogation of Article 370 of the Constitution.
As the second-ranking member of the House Democratic Leadership behind Speaker Nancy Pelosi, Hoyer's presence at the event brought a key voice of the Opposition Democratic Party a year before the presidential elections in the US.
'An Unfulfilled Mission'