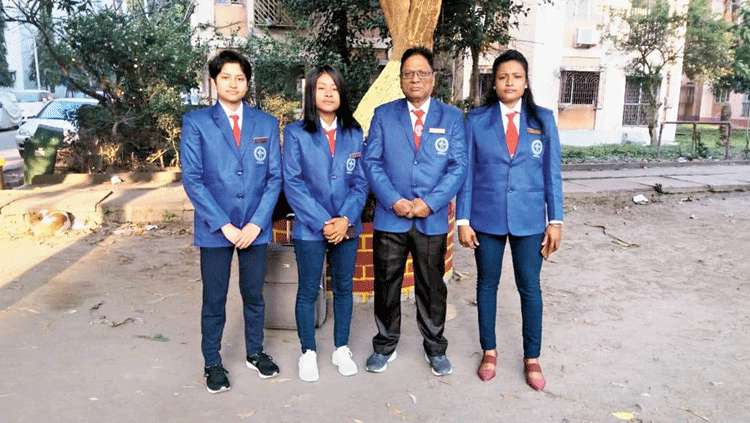 Bangkok gold for Cooch Behar trio
17th February 2020 03:15 am
The Telegraph

Three girls hailing from Cooch Behar district have won gold medals in an international strength lifting competition that was held in Bangkok this month.
All of them are residents of the Mathabhanga sub-division. Sources said a team of 48 players from India participated in the eighth International Strength Lifting and Incline Bench Press Championship-2020 that was held Bangkok from February 13.
"Koyeli Burman won gold in the 46kg category of strength lifting while Megha Sahana and Khadija Khatun came first in the 52kg and 58kg categories, respectively. Khadija has also won the 'Strong Women of the World' award," Bhavesh Chandra Roy, the girls' coach, told The Telegraph.