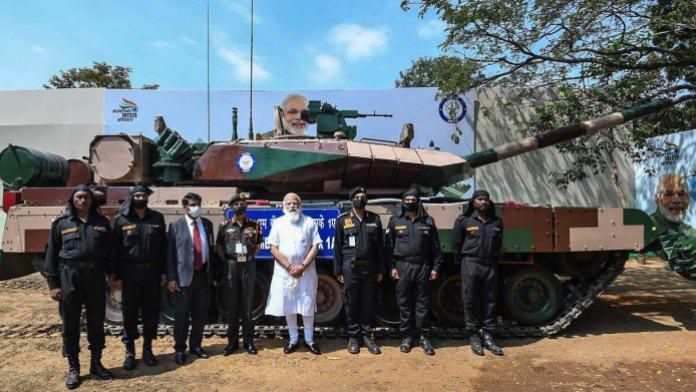 DAC approves defence procurement worth Rs 13,700 crore, including 118 Arjun Mk-1A tanks
24th February 2021 01:57 am
India Today

The Defence Acquisition Council (DAC) on Tuesday approved purchase proposals worth Rs 13,700 crore, including 118 Arjun Mk-1A tanks for around Rs 8,000 crore. The state-of-the-art indigenously developed Arjun Main Battle Tank (MK-1A) was formally handed over by Prime Minister Narendra Modi to the Army in Chennai last week.
Defence officials said the 58-tonne Arjun MK-1A tanks, developed and manufactured by DRDO, would be ready for delivery within 30 months of the contract being signed.
The DAC also accorded three Acceptance of Necessities (AoNs) for an overall cost of Rs 13,700 crore, the Defence Ministry said in a statement.