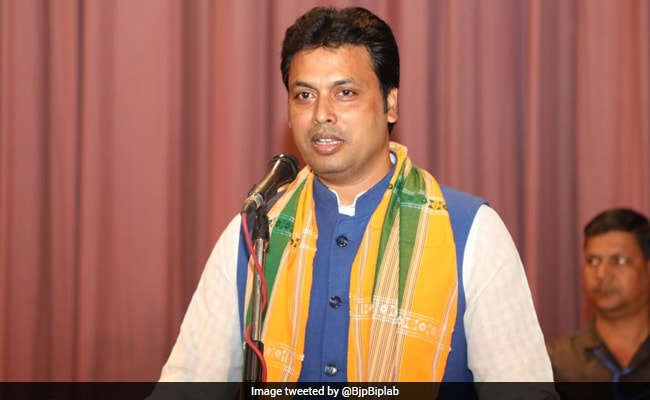 Contain Post-Poll Violence In Tribal Council Areas: Tripura Chief Minister Biplab Kumar Deb To Police
14th April 2021 05:42 pm
ndtv.com

Tripura Chief Minister Biplab Kumar Deb on Wednesday directed the police to contain post-poll violence in the tribal council areas of the state.
The BJP has accused newly floated TIPRA led by royal scion Pradyot Kishore Deb Barman of letting loose a reign of terror on saffron party workers after sweeping the recently concluded elections to the 30-member Tripura Tribal Areas Autonomous District Council (TTAADC), which governs two-thirds of the state's area and one-third of the population.
"I have been worried after receiving news about incidents of post-poll violence in the tribal council areas after election results were announced on April 10.
"I have directed the police to arrest culprits irrespective of their political affiliations to restore peace and tranquility," the chief minister told PTI.
The Tipraha Indigenous Progressive Regional Alliance (TIPRA) has won 18 of the 28 seats in which polls were held.