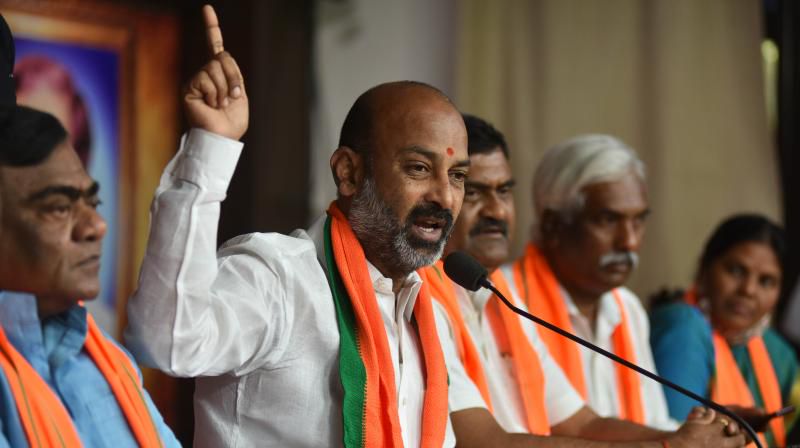 Telangana BJP poll overdrive takes off today
25th February 2021 01:37 am
Deccan Chronicle

HYDERABAD: Telangana BJP is to go full-throttle with its election campaign for the Nagarjuna Sagar by-elections, Warangal and Khammam municipality and the graduate MLC constituencies from Thursday.
The party's state office-bearers met here on Wednesday in the presence of in-charge Tarun Chugh and state president Bandi Sanjay Kumar.
The State chief said that 40,000 activists have been trained for campaigning in MLC elections with each candidate covering 25 votes in the two segments. The activists will also collect details and contact numbers of the unemployed youth.