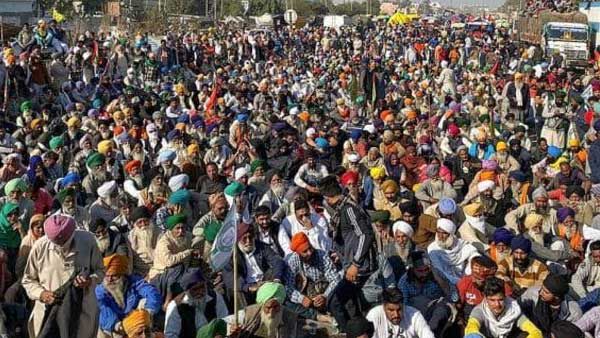 SC to hear farm law please after recusal of panel member
18th January 2021 08:09 am
Oneindia

New Delhi, Jan 18: The Supreme Court is scheduled to hear on Monday the pleas relating to controversial farm laws and the ongoing farmers' protest at Delhi borders.
The apex court may take into account the matter of recusal of a member of the committee set up by it to resolve the impasse.
The top court would also hear the plea of the central government, filed though the Delhi Police, seeking an injunction against the proposed tractor march or any other kind of protest by farmers which seeks to disrupt the gathering and celebrations of Republic Day on January 26.
Farmer unions want new members on SC appointed panel
In an "extraordinary" interim order on January 12, a bench headed by Chief Justice S A Bobde had stayed the implementation of the new farm laws till further orders and had constituted a four-member panel to listen to the grievances and make recommendations to resolve the impasse.