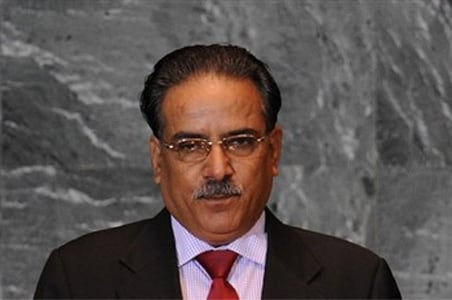 Prachanda Accuses Nepal PM KP Sharma Oli Of Dissolving Parliament On India's Direction
14th January 2021 12:02 am
ndtv.com

Pushpa Kamal Dahal "Prachanda", the Chairman of the Nepal Communist Party's splinter faction, on Wednesday accused Prime Minister KP Sharma Oli of splitting the ruling party and dissolving Parliament at India's direction.
Addressing leaders and cadres of his faction at the Nepal Academy Hall in the capital, Prachanda said that Prime Minister Oli had in the recent past accused that "some leaders of NCP were hatching conspiracy to topple his government at the behest of India."
Prachanda said his faction did not force Oli to resign simply because it would have given a message that Oli''s statement was true.
"Now did Oli split the party and dissolve the House of Representatives at the direction of India?" the former prime minister asked.
He said the truth has already been revealed to the Nepalese people.
"Oli met Samanta Goel, the chief of R&AW, the intelligence wing of India, for three hours at his official residence at Baluwatar, without the presence of any second person, which clearly shows Oli's motive," Prachanda alleged.