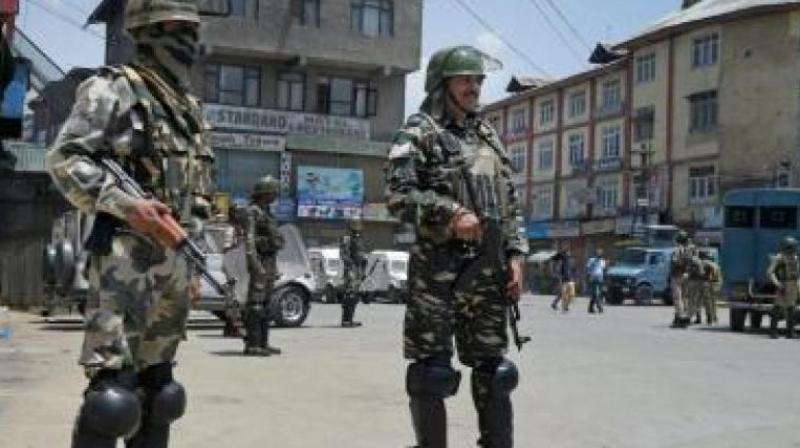 Curbs in J&K to continue
14th August 2019 01:13 am
Deccan Chronicle

Srinagar/New Delhi: The Jammu and Kashmir government said on Tuesday that the restrictions in force in the Valley since August 5 were being eased out in a phased manner.
In New Delhi, however, senior security officials at the home ministry said the security restrictions in the Valley are not likely to be eased anytime soon and will continue till well after Independence Day, adding that several security agencies deployed in the Valley had warned the Centre that any hasty move to remove the restrictions could trigger large-scale violence and protests in the present environment.
In Srinagar, replying to questions, Mr Kansal said the government was conscious and sensitive to the hardships faced by the people, including the media, due to the communications blockade and security clampdown, 'but whatever we do is to ensure no mischievous elements get an opportunity to create an untoward situation'.
He said no report of any significant incident was reported from any part of the Kashmir Valley, Jammu or Ladakh in the past 24 hours.
Asked about the arrest of a large number of political leaders and activists and members of trade and civil society groups, he said: 'Everything is being done under the appropriate laws.'