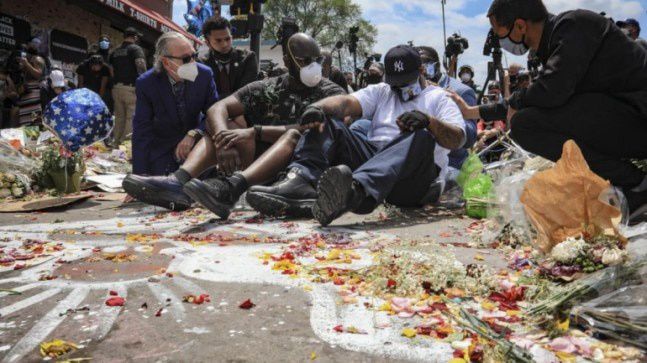 George Floyd's brother pleads for peace, says violence not going to bring him back
02nd June 2020 02:44 am
India Today

George Floyd's brother pleaded for peace in the streets on Monday, saying violence is "not going to bring my brother back at all," while US President Donald Trump berated most of the nation's governors as "weak" for not cracking down harder on the lawlessness that has convulsed cities from coast to coast.
The competing messages - one conciliatory, one bellicose - came as the US braced for another round of disorder at a time when the country is already buckling because of the coronavirus outbreak and the Depression-level unemployment it has caused.
"We are a country that is scared," said Sam Page, county executive in St. Louis County, Missouri, where the city of Ferguson has been synonymous with the Black Lives Matter movement since the 2014 death of Michael Brown, a black 18-year-old, during a confrontation with a white officer.