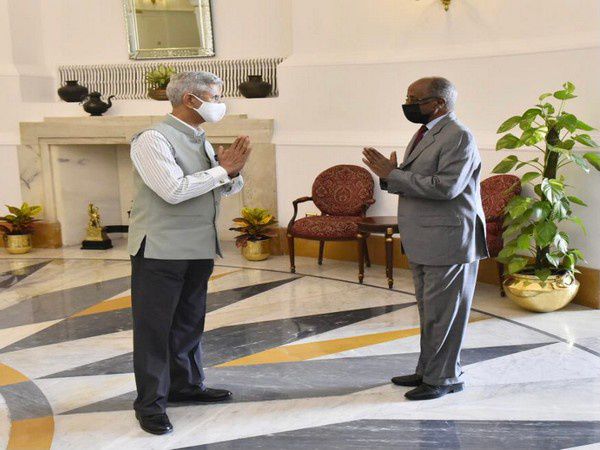 S Jaishankar discusses regional situation, international issues with Eritrea EAM in New Delhi
08th April 2021 04:47 pm
Lokmat

External Affairs Minister Dr S Jaishankar on Thursday met his Eritrean counterpart Osman Saleh Mohammed wherein the two leaders discussed issues the regional situation as well as international issues.
Arindam Bagchi, the official spokesperson of the Ministry of External Affairs, shared the news of the development on his official Twitter handle.
"EAM @DrSJaishankar welcomes H.E. Mr. Osman Saleh Mohammed, Minister of Foreign Affairs of the State of Eritrea," tweeted Bagchi.
Jaishankar informed that he had "useful discussions" with Osman Saleh.
"Useful discussions with FM Dr Osman Saleh Mohammed of Eritrea.