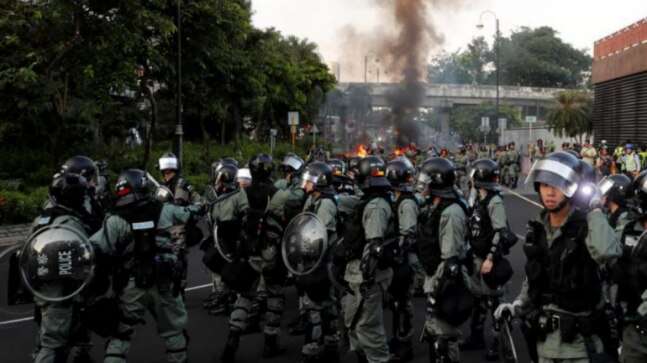 Hong Kong police fire tear gas after storming shopping mall
23rd September 2019 05:20 am
India Today

Hong Kong police fired tear gas on Sunday to break up pro-democracy protesters who trashed fittings at a railway station and shopping mall, the latest confrontation in more than three months of often violent unrest.
It was the biggest of several clashes across the Chinese-ruled city, most taking place in or near Mass Transit Railway (MTR) stations, now a familiar target of attack.
Hundreds of protesters, young and old, had gathered in the New Town Plaza in the New Territories town of Sha Tin, chanting: "Fight for freedom" and "Liberate Hong Kong."
Protesters called for a boycott of businesses seen as pro-Beijing and made a paper chain of receipts from those stores, which were then hung across the mall.