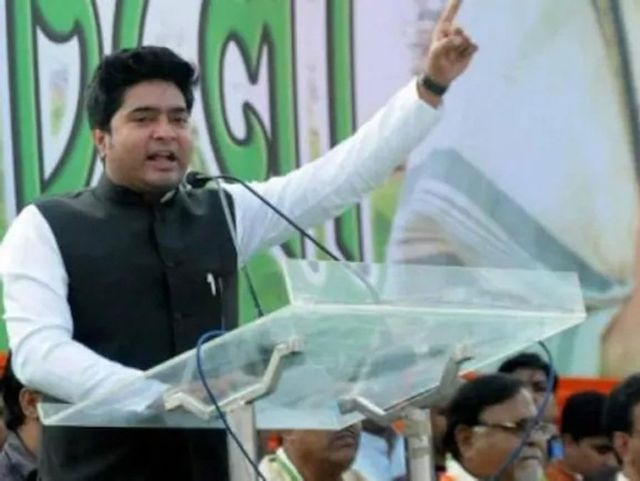 'Bring law against nepotism in politics, will quit politics in 24 hours': Mamata Banerjee's nephew dares BJP
25th January 2021 02:55 pm
TimesNowNews

Kultal: Trinamool Congress (TMC) MP Abhishek Banerjee on Sunday said that he will quit politics in 24 hours if the BJP-led Centre brings a law allowing only one member of a family in active politics.
Banerjee, who represents Bengal's Diamond Harbour constituency, made the statement after the BJP accused his party of endorsing nepotism.
The TMC MP, who is also West Bengal Chief Minister Mamata Banerjee's nephew, also promised that only Mamata will be in politics from his party if the BJP ensure that there will be only one member of a family in politics.
TMC MP asks PM to table bill against nepotism
He also urged Prime Minister Narendra Modi to table a bill in Parliament banning more than one member of a family from active politics, asserting that he will no longer be in the political arena if it happens.