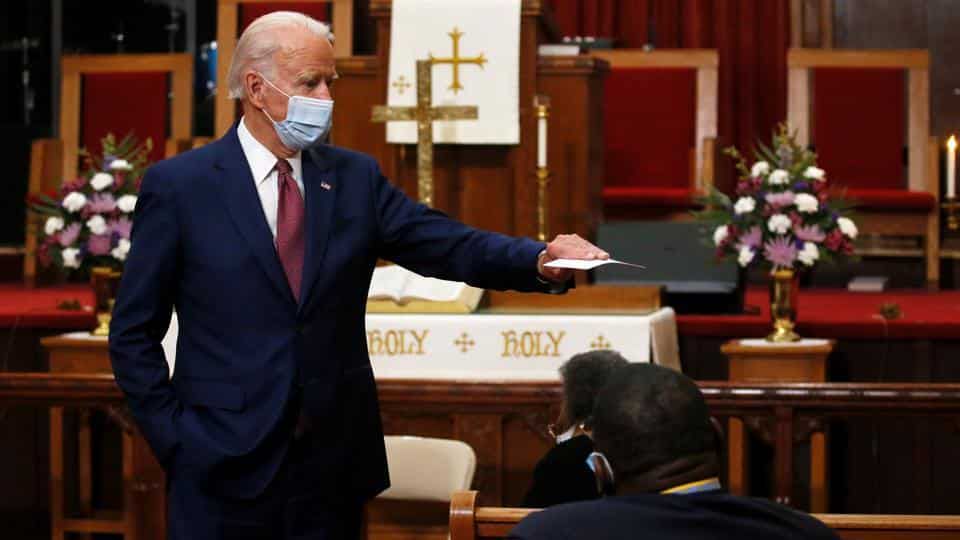 'Hate just hides': Biden vows to take on systematic racism in US
02nd June 2020 06:38 am
Hindustan Times

Joe Biden vowed to address institutional racism in his first 100 days in office as he sought to elevate his voice Monday in the exploding national debate over racism and police brutality.
The presumptive Democratic presidential nominee offered emotional support and promised bold action during an in-person discussion with black leaders in Delaware and a subsequent virtual meeting with big-city mayors who are grappling with racial tensions and frustrated by a lack of federal support.
'Hate just hides. It doesn't go away, and when you have somebody in power who breathes oxygen into the hate under the rocks, it comes out from under the rocks,' Biden told more than a dozen African American leaders gathered at a church in downtown Wilmington, his face mask lowered around his chin as he spoke.