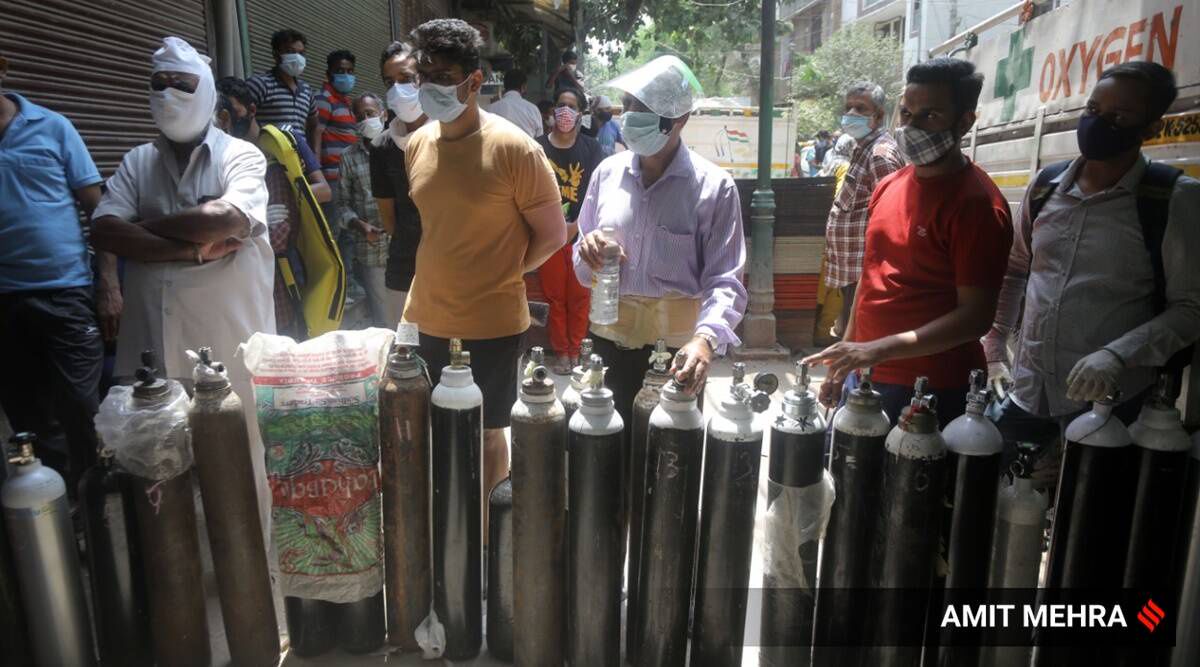 We can't be blind. when people are dying: Delhi HC raps Centre
04th May 2021 04:28 pm
The Indian Express

The Delhi High Court on Tuesday pulled up the Centre for calling 'rhetoric' the statement made by Delhi government that 'people are dying' due to lack of sufficient oxygen supply to the hospitals in the national capital.
The division bench of Justices Vipin Sanghi and Rekha Palli said, 'This is not rhetoric. It is unfortunate. We can't be blind. This is an emotional matter when people are dying. It is a matter of people's lives and liberty.'
Additional Solicitor General Chetan Sharma earlier took exception to the submission made by Senior Advocate Rahul Mehra, who is representing the Delhi government, that people are dying.